Building a leadership development app in Teams
Manager360 is a native app for Microsoft Teams and is designed to help managers and supervisors level up their leadership and management skills with tools and strategies to better manage remote teams.
Strategy

Architecture

Design

UI/UX, Content

Client

Manager360
BUILT FOR MICROSOFT TEAMS
Manager360 makes managing remote teams and career development effortless.
Manager360 was designed and developed to help leaders and managers level-up their skills and collaboration in the places where they're already working every day — like Microsoft Teams.
The app includes a wide range of management-centric tools like centralized meeting management, ways of working with others, personality insights, goal management and tracking, performance reviews, team announcements & recognition and in-app coaching tracks.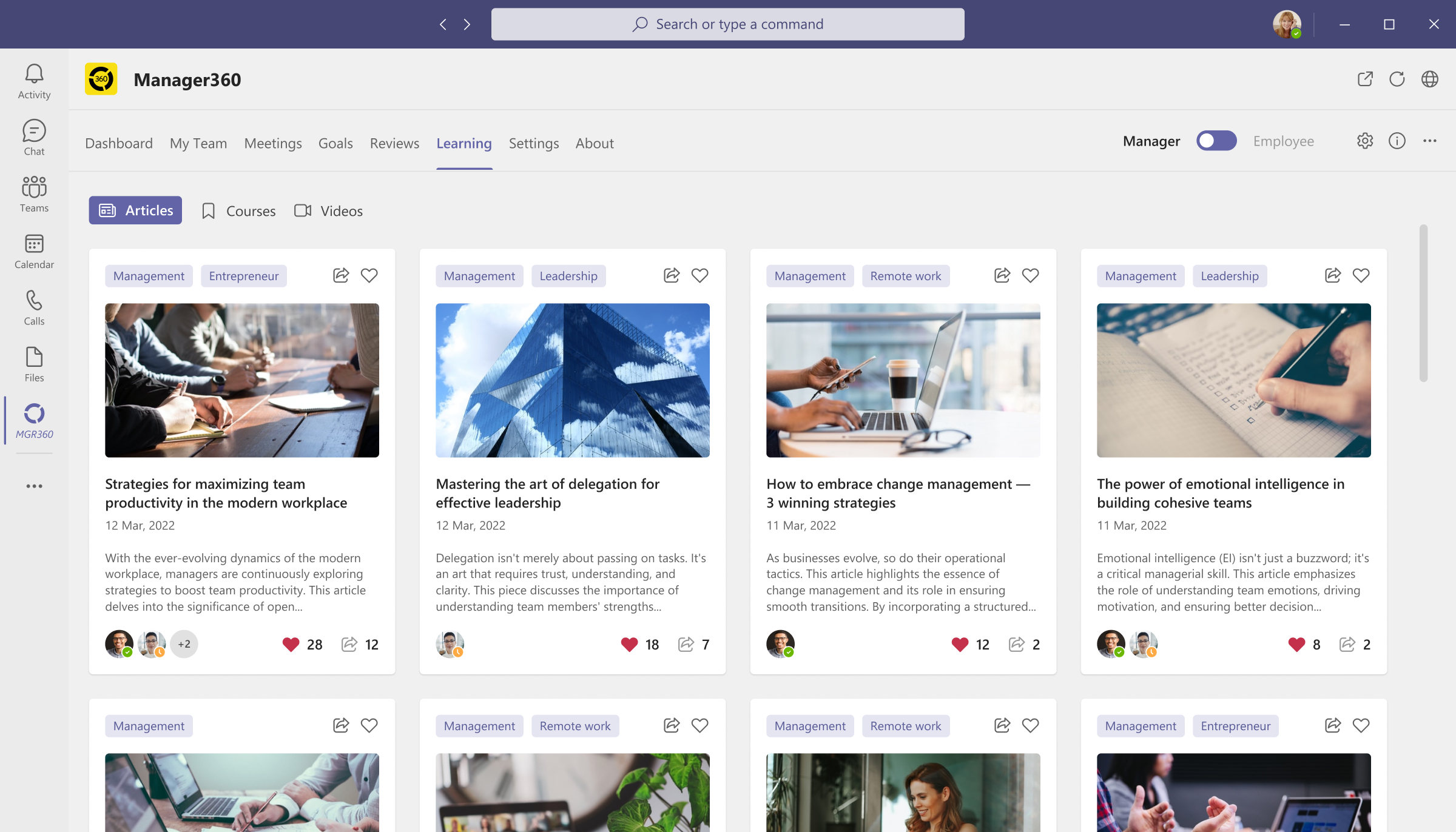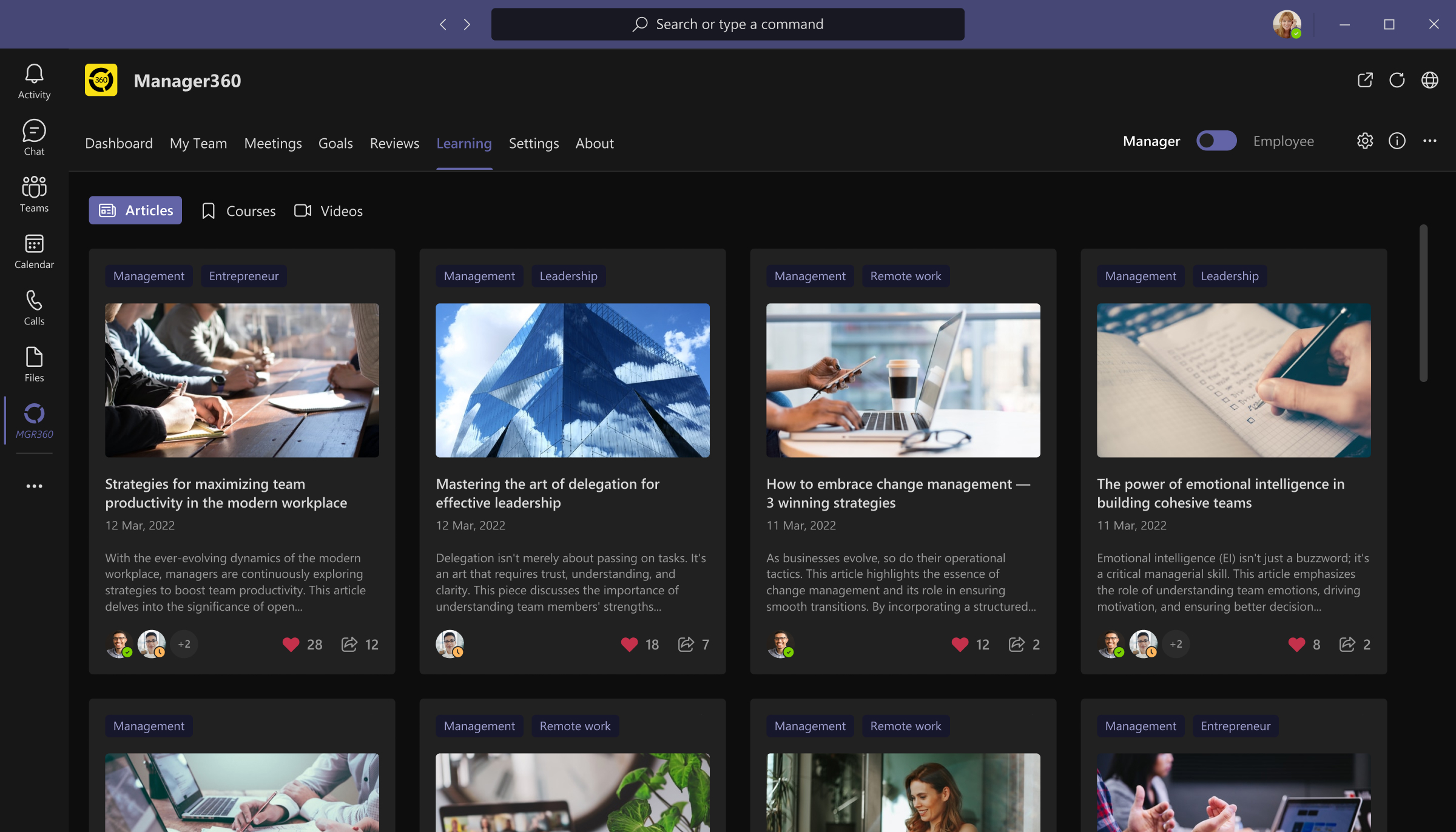 MANAGEMENT EXCELLENCE
Software that helps develop great managers.
The Manager360 app in Microsoft Teams lets managers add up to 20 employees per team, unlocking a simple and transparent management cadence for 1:1 meetings, performance reviews and career development of each employee.
With a suite of features tailored for managers of remote and on-site teams the app ensures managers maintain strong connections and employee engagement. Managers can also further their own career growth with in-app coaching and education.
MANAGEMENT TRAINING
An app that gives managers all the resources they need to grow as leaders.
The app offers educational resources for managers and leaders including full video courses as part of the Manager360 system, plus timely in-app tips and training on management, leadership, and career development.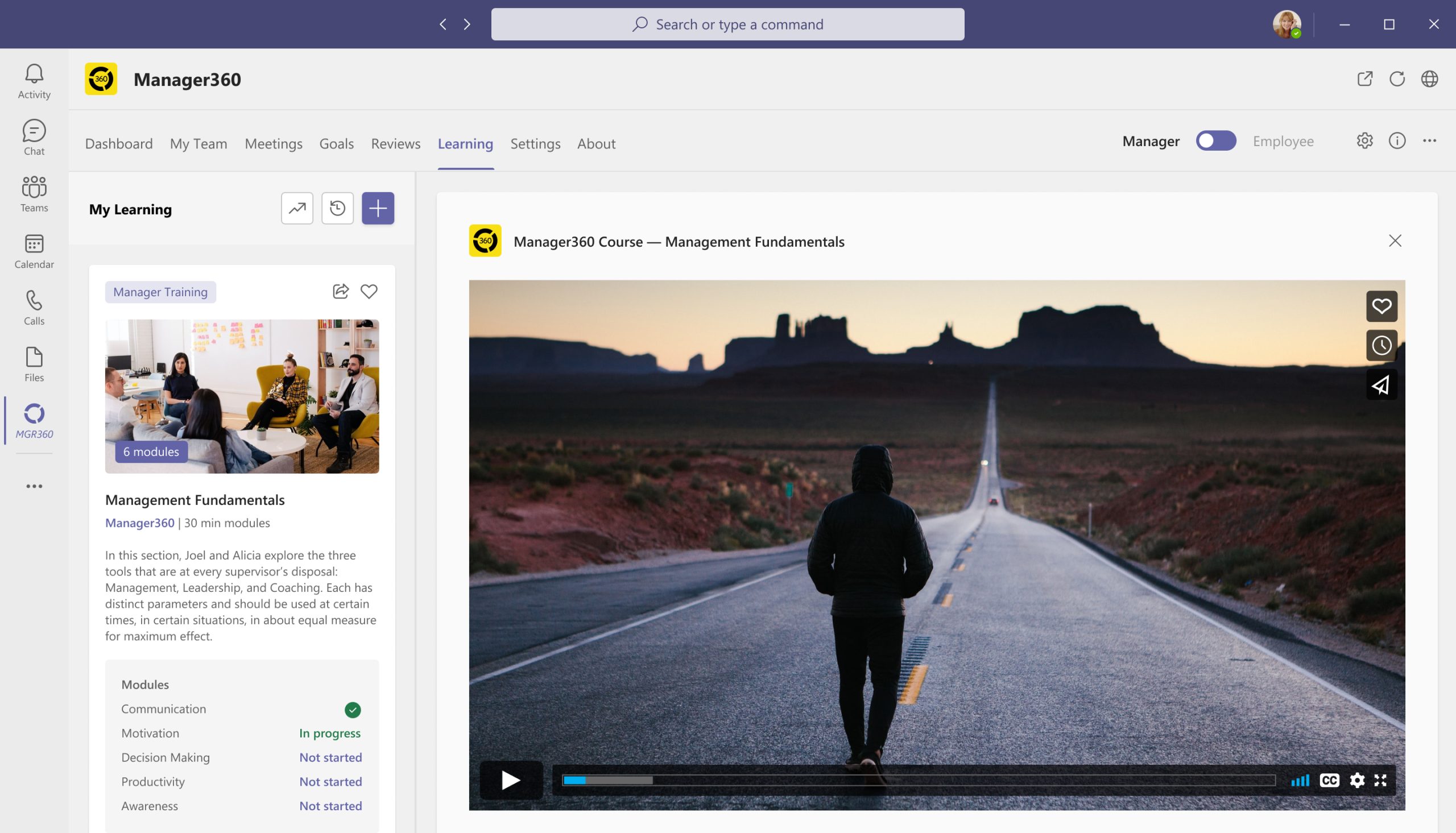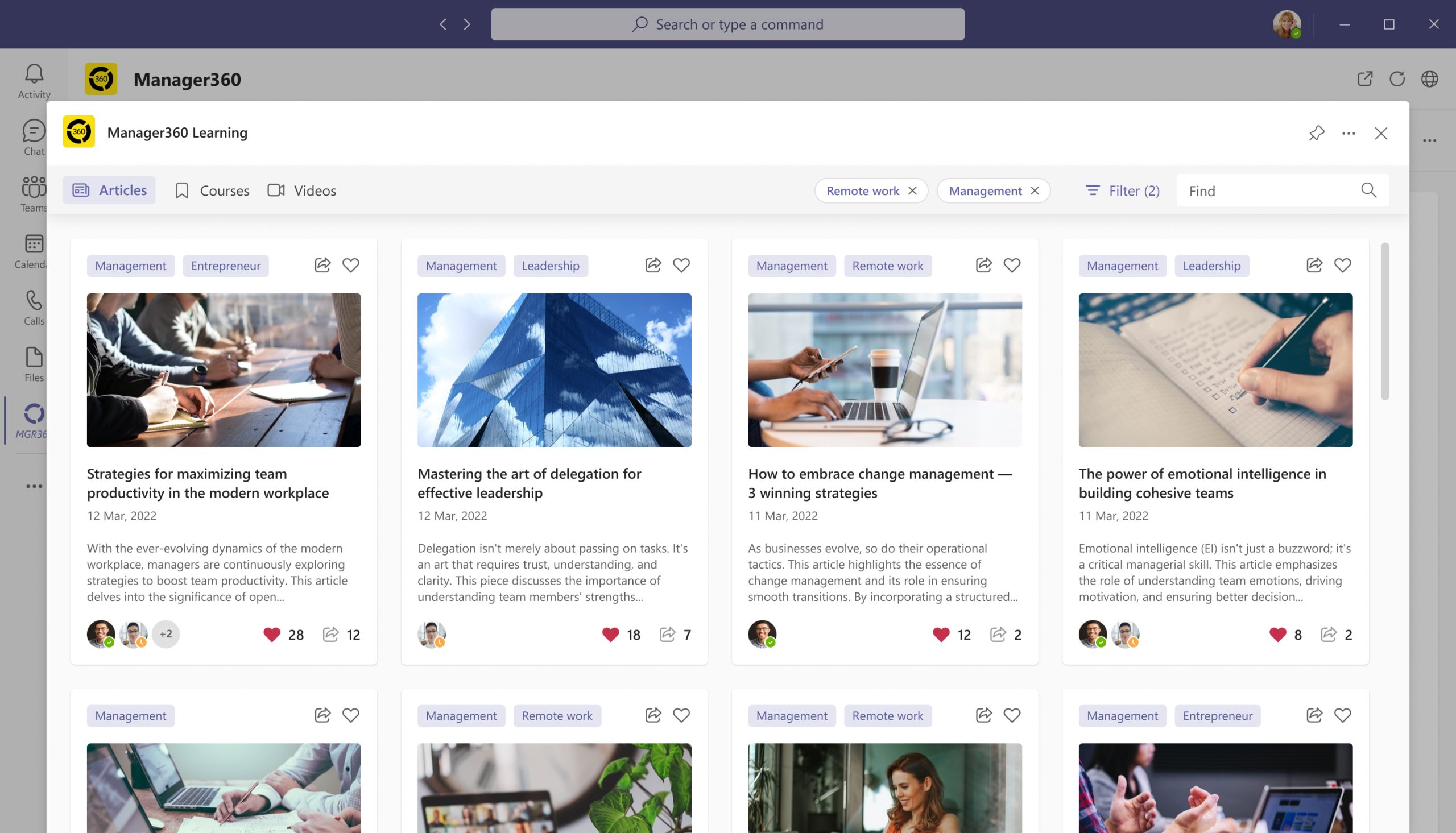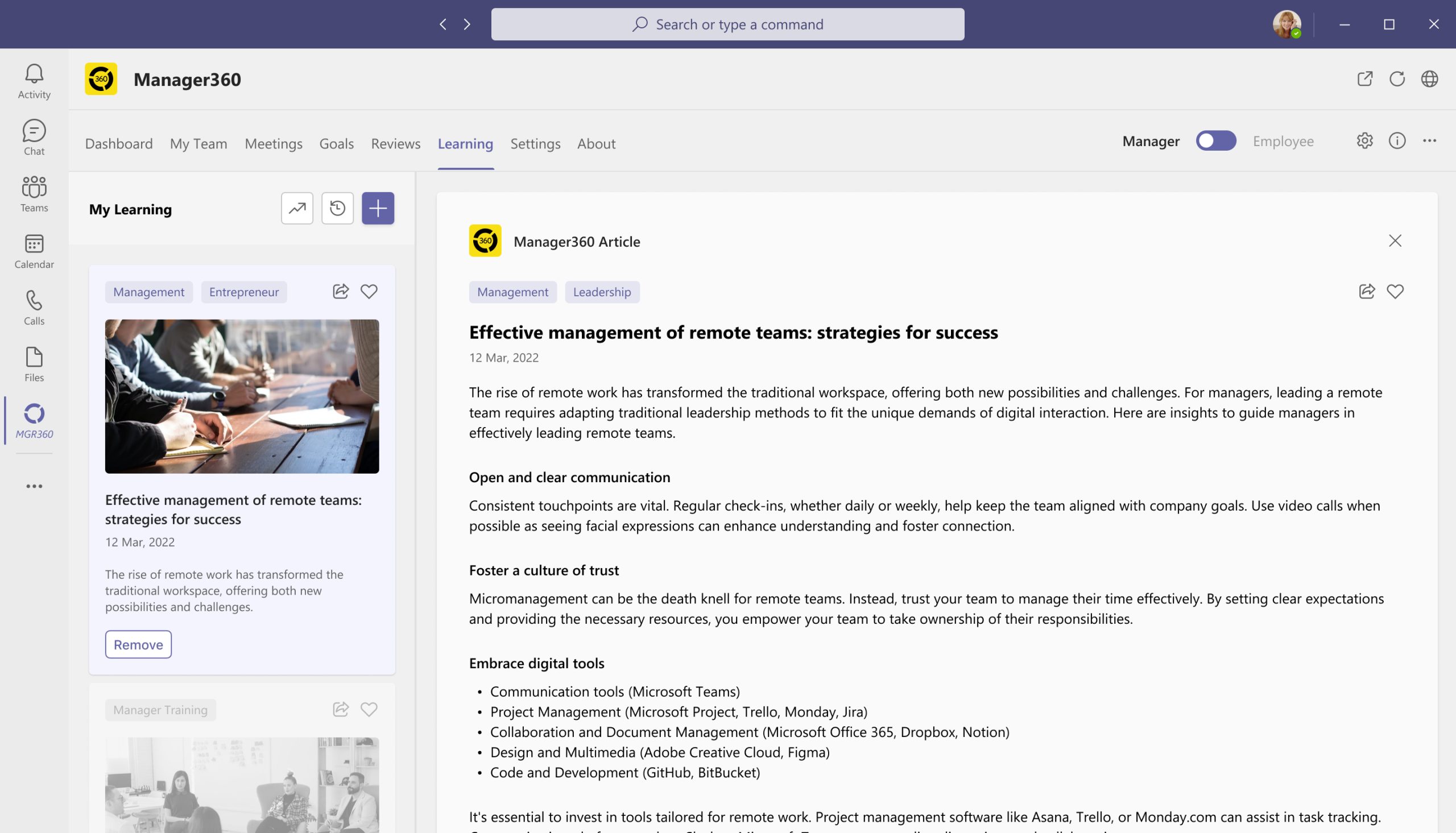 TAKE IT WITH YOU
Designed to help managers anywhere that teams work.
Manager360 allows leaders and employees to get things done from anywhere with a robust and fully functional mobile experience that is native to Microsoft Teams.
Managers have all the team data they need at their fingertips, from predictive, real-time goal updates to employee strengths and working styles.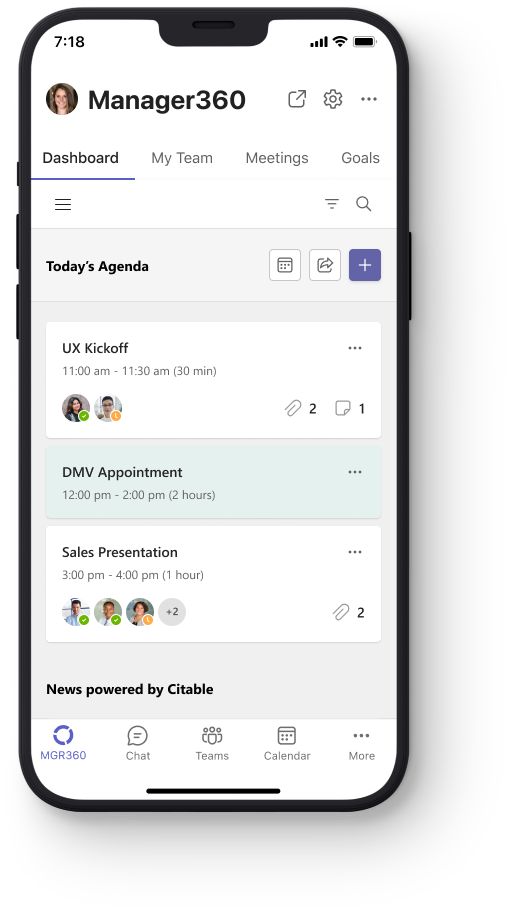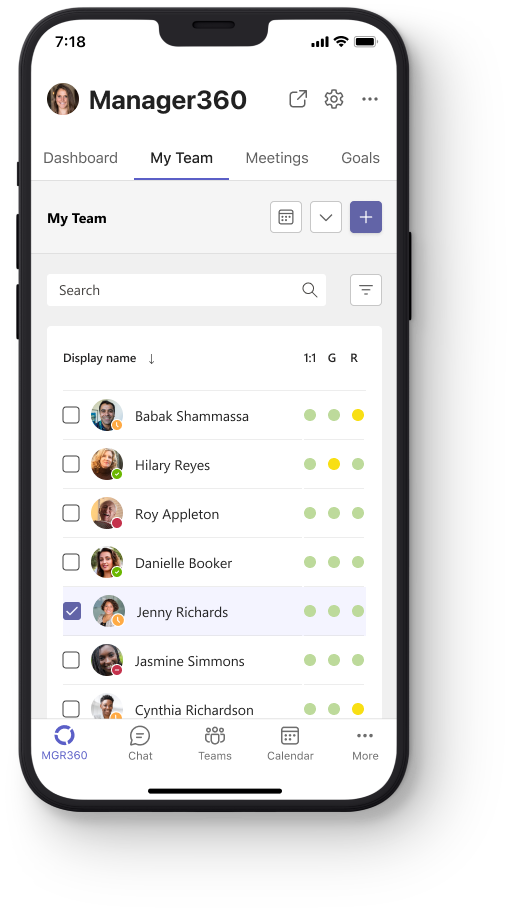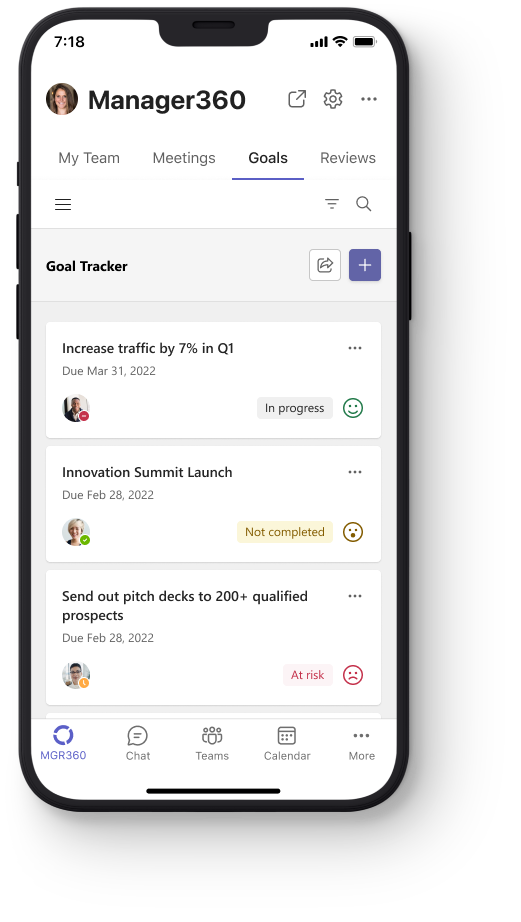 Helping to train and empower managers at all levels through an interactive, expert-developed program that builds exceptional managerial talent.
Ready for lift off?
Send us an email,
now accepting RFPs for FY23/24.
Our customer success team is standing by to put together the right team for your digital advertising and product design needs.