Helping developers build on the Bing Maps Platform
Strategy

Architecture, SEO

Design

UI/UX, Content

Client

Microsoft
Open Project
Bing Maps
Microsoft's Cloud Mapping Solution trusted by Enterprise customers worldwide.
Bing Maps for Enterprise helps developers create applications that layer location-relevant data on top of licensed map imagery, reveal data patterns, and deliver more insightful business intelligence. The site receives an average of +1M visits a day.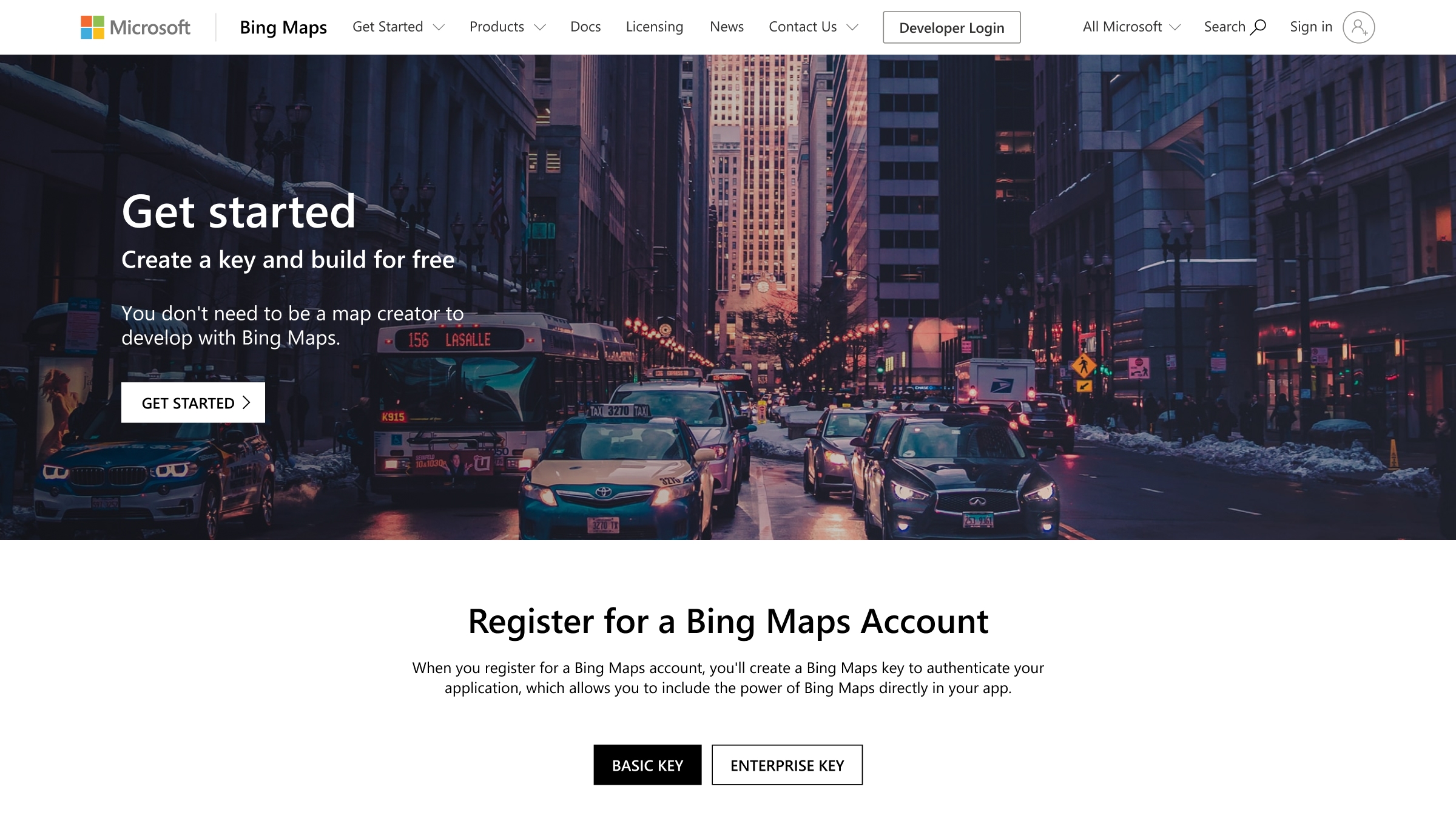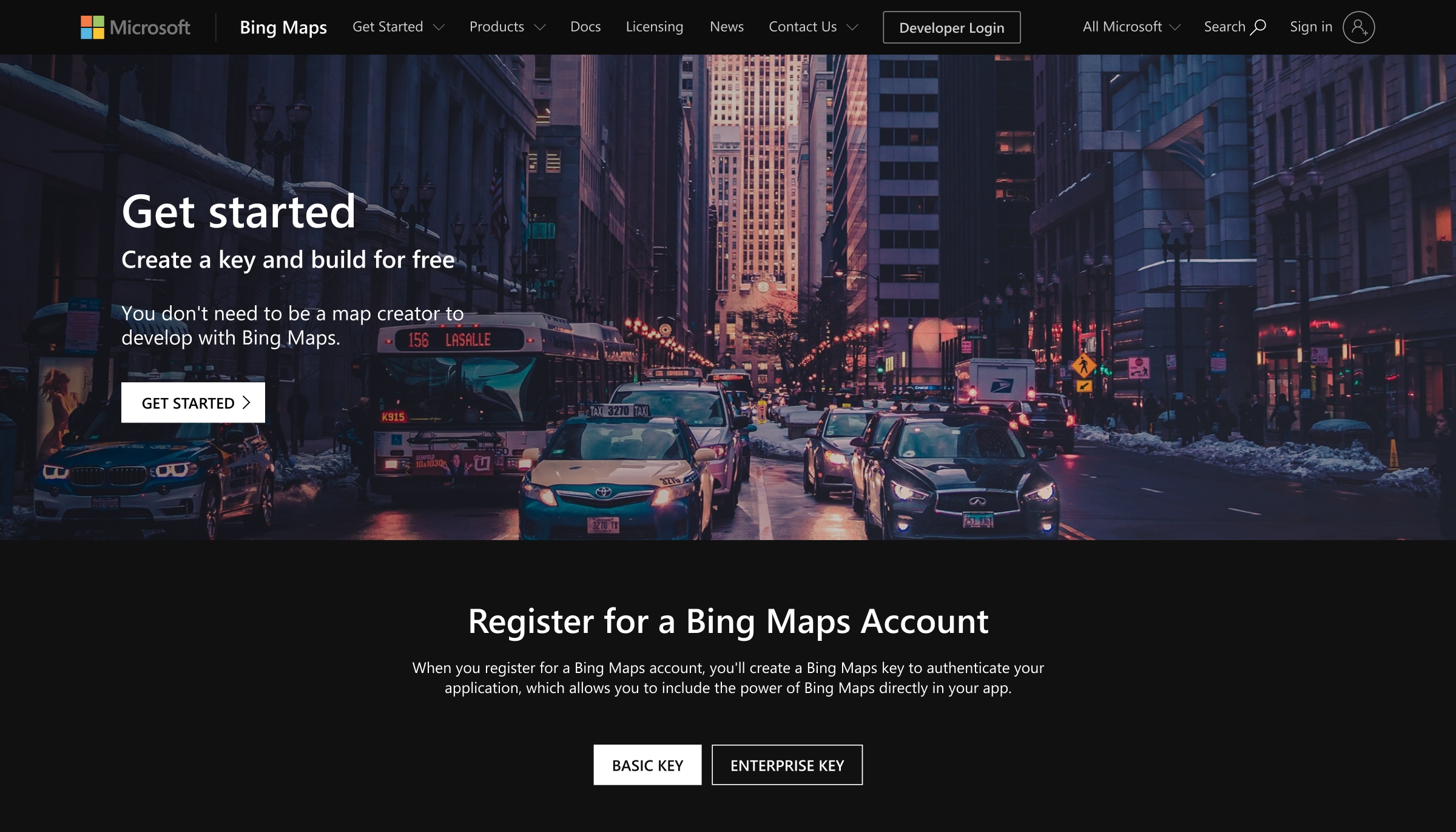 Developer Resources
From best practices to code integration — all in one place.
Documentation, code libraries, development environments — Everything engineers need to successfully test, integrate and deploy Bing Maps APIs into their applications.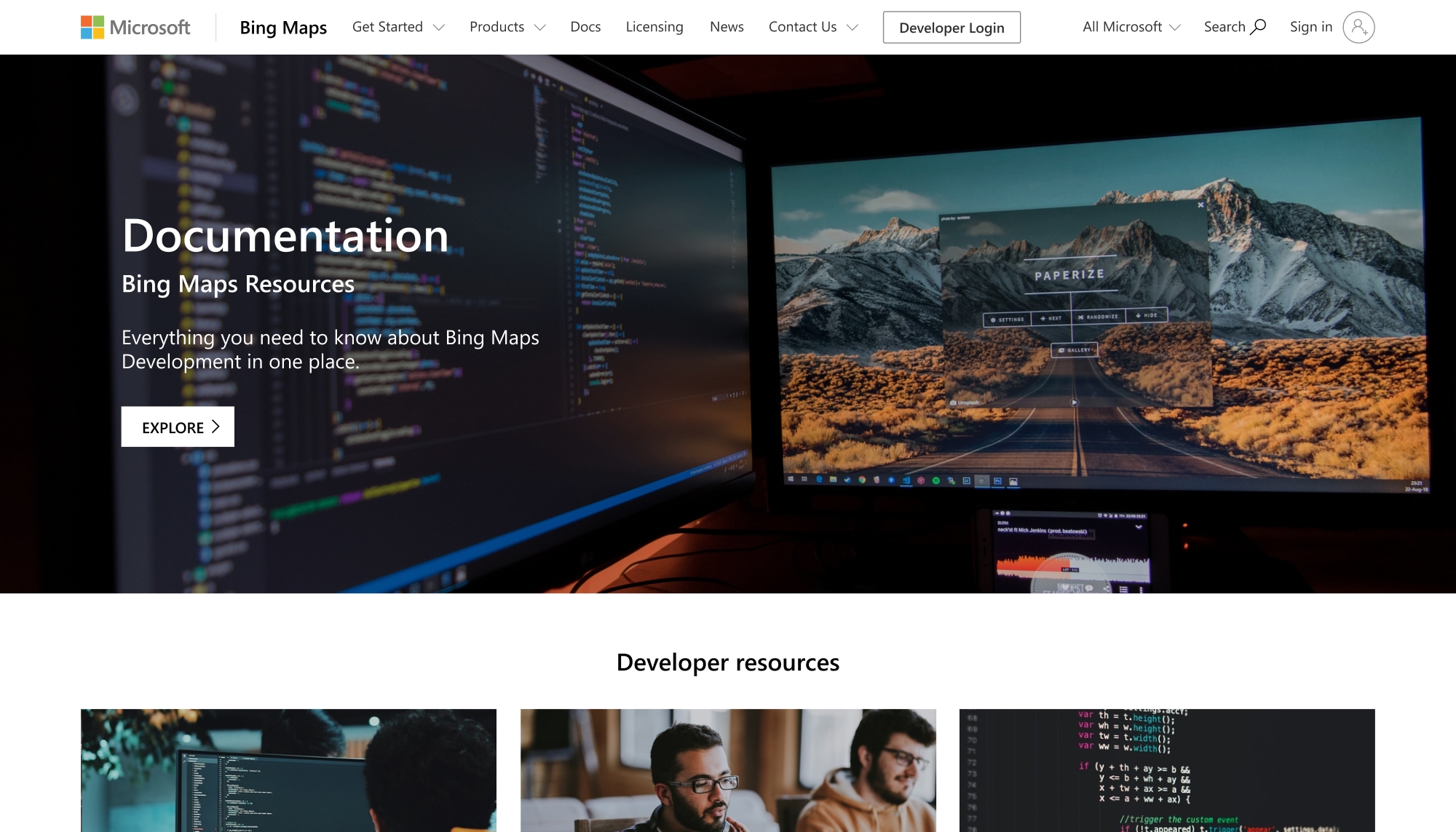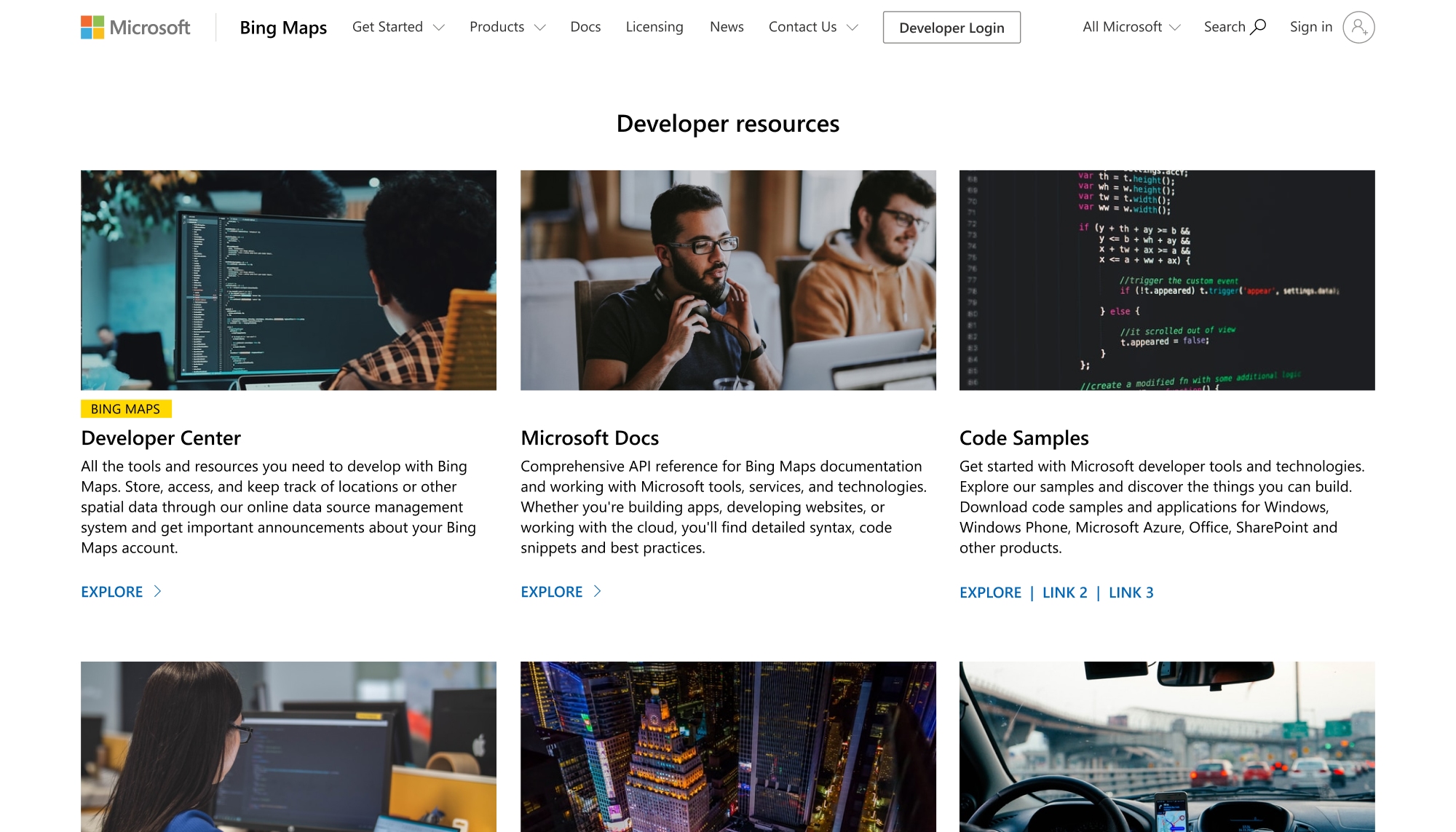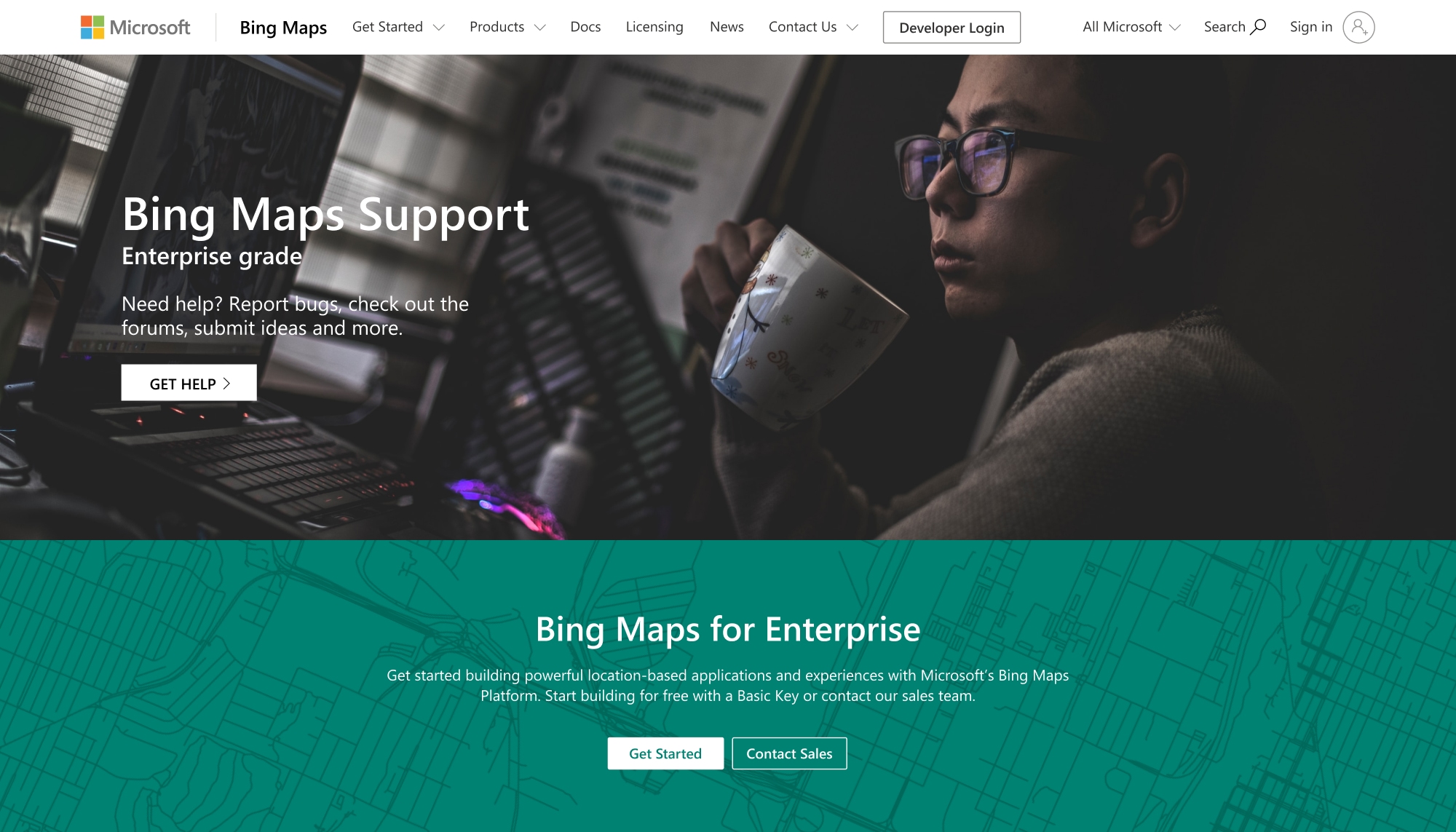 Responsive UX
Renders beautifully
on any device.
Built on Microsoft's Web Framework, the site is designed to seamlessly scale for any device, bringing the Bing Maps Platform APIs to you — no matter where you are.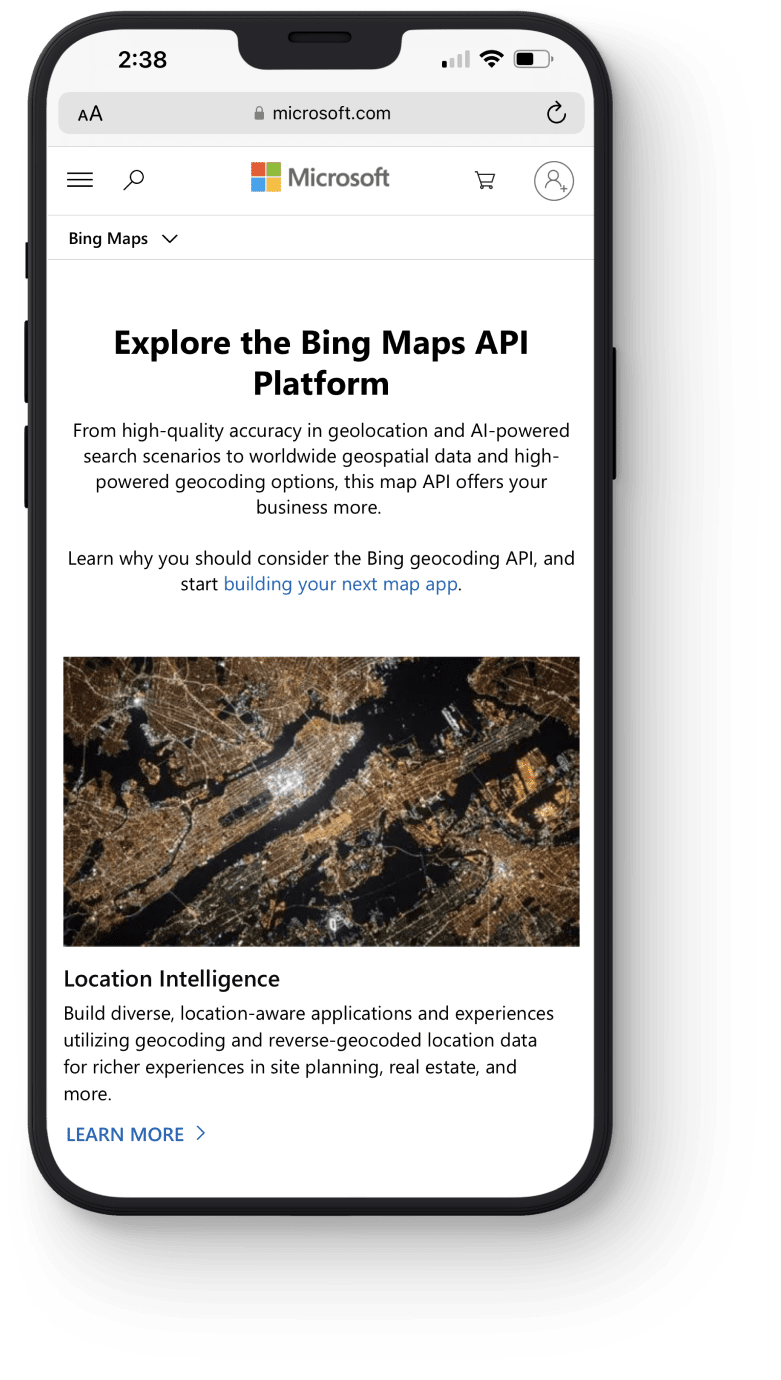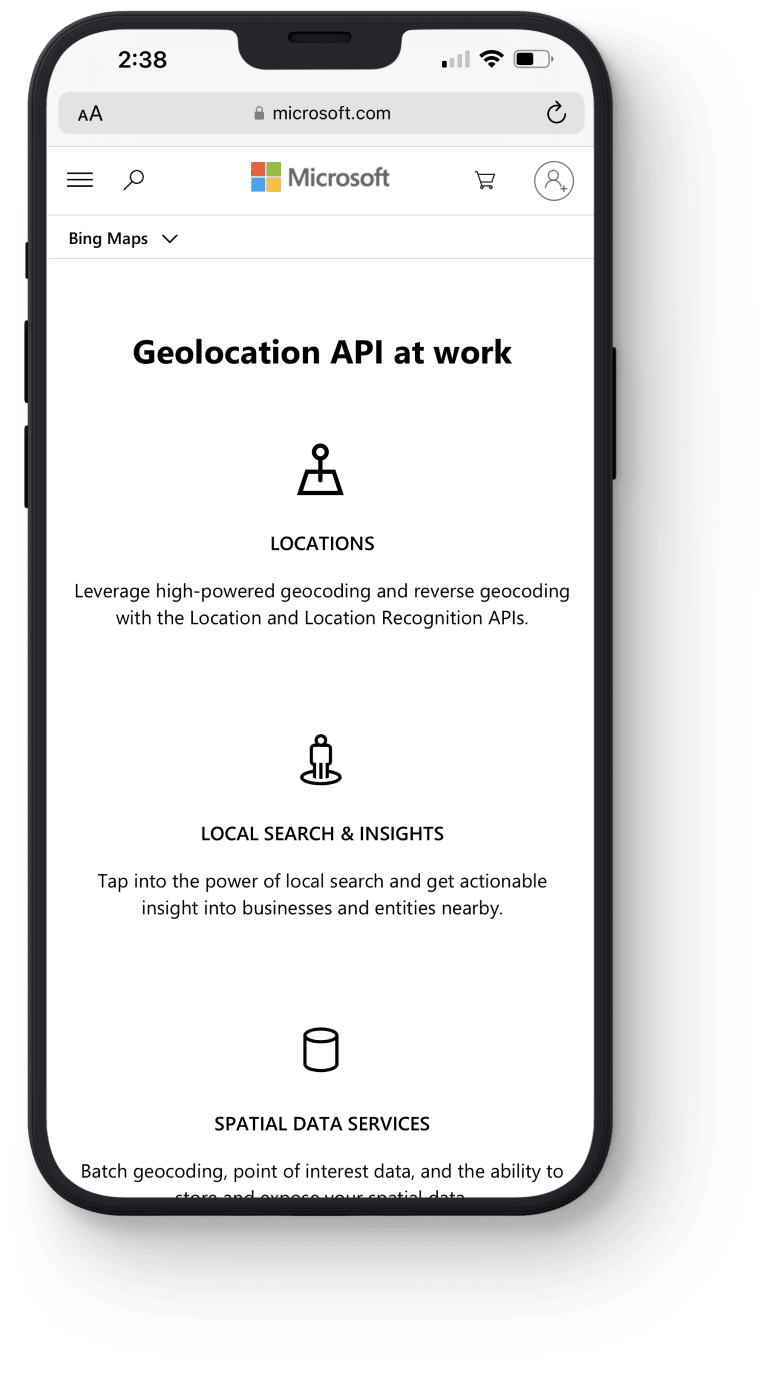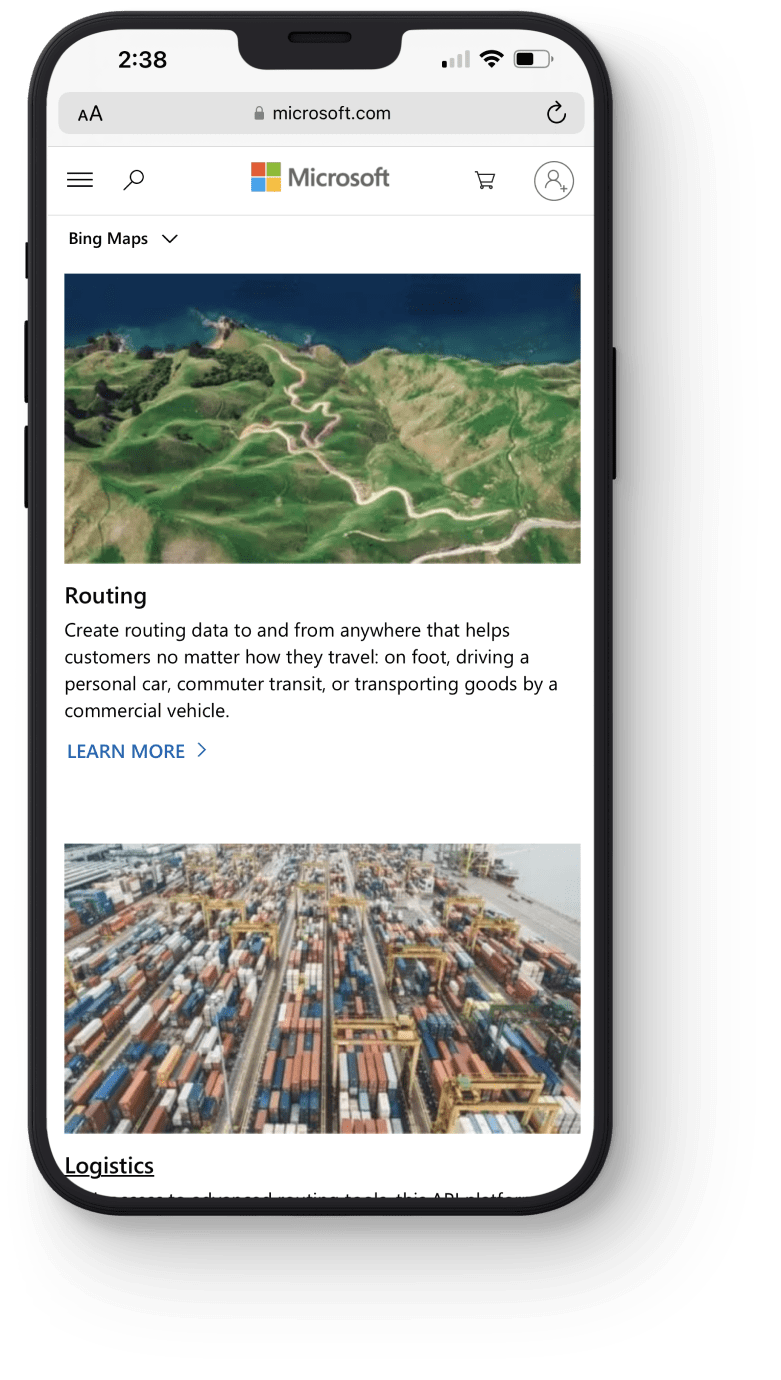 Performance monitoring, content maintenance, security updates and policy alignment help our Enterprise customers stay online and in compliance 24/7.
Ready for lift off?
Send us an email,
now accepting RFPs for FY23/24.
Our customer success team is standing by to put together the right team for your digital advertising and product design needs.