Reimagining the future of work with Microsoft Viva
Microsoft Viva is the employee experience platform that delivers insight, purpose, connection, and growth to empower employees and teams to be their best.
Strategy

Brand Strategy, UX Strategy

Design

UI/UX Design, Art Direction

Client

Microsoft
Challenge
Launching a design system for Microsoft Viva adaptive email.
Adaptive email helped users prepare for their work day and contributed to the foundation of experiences that are now supported by Microsoft CoPilot.
Users received a personalized daily email with actionable meetings, tasks and instant ways to block off time for focus and wellbeing breaks such as Headspace meditations.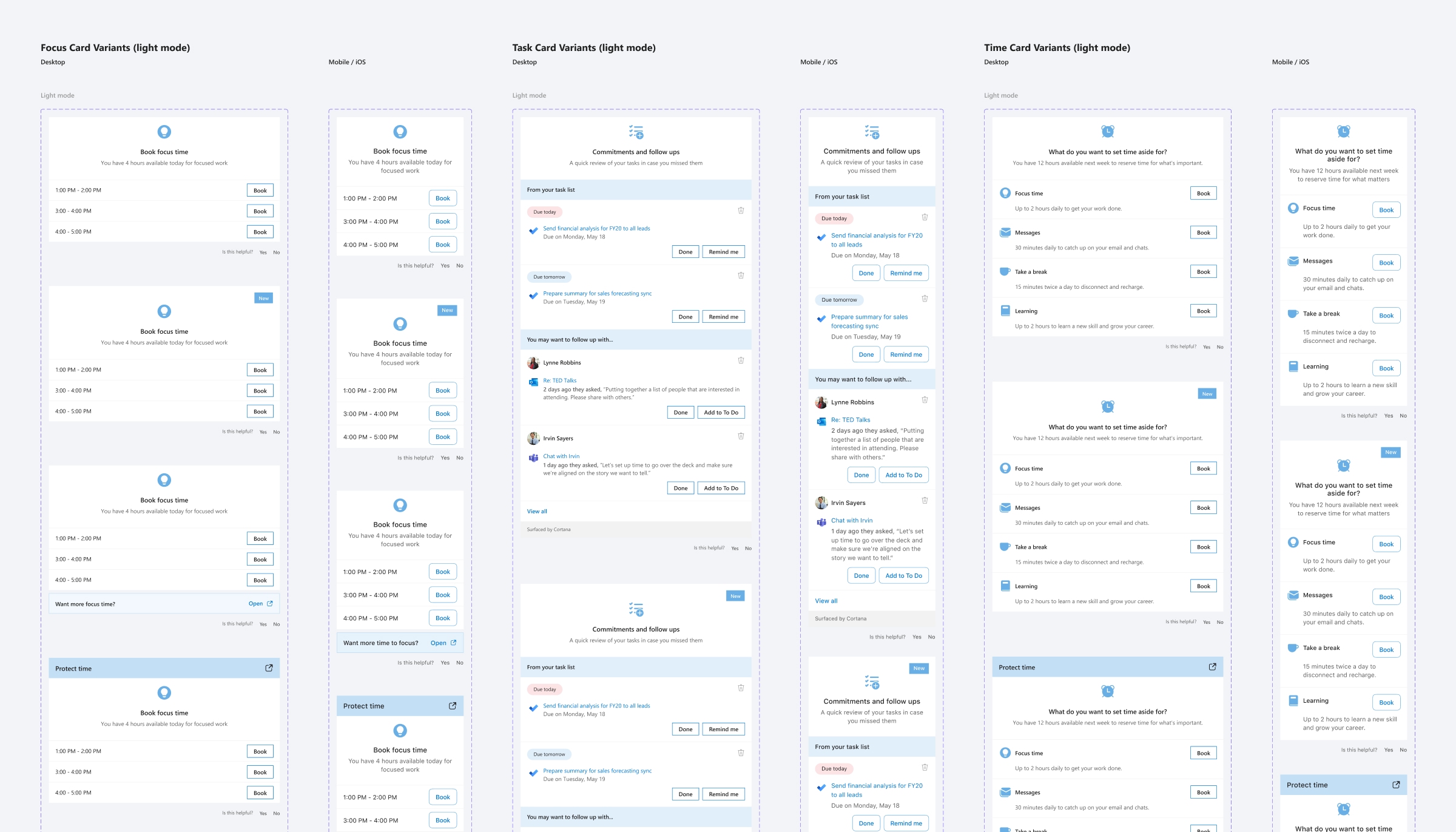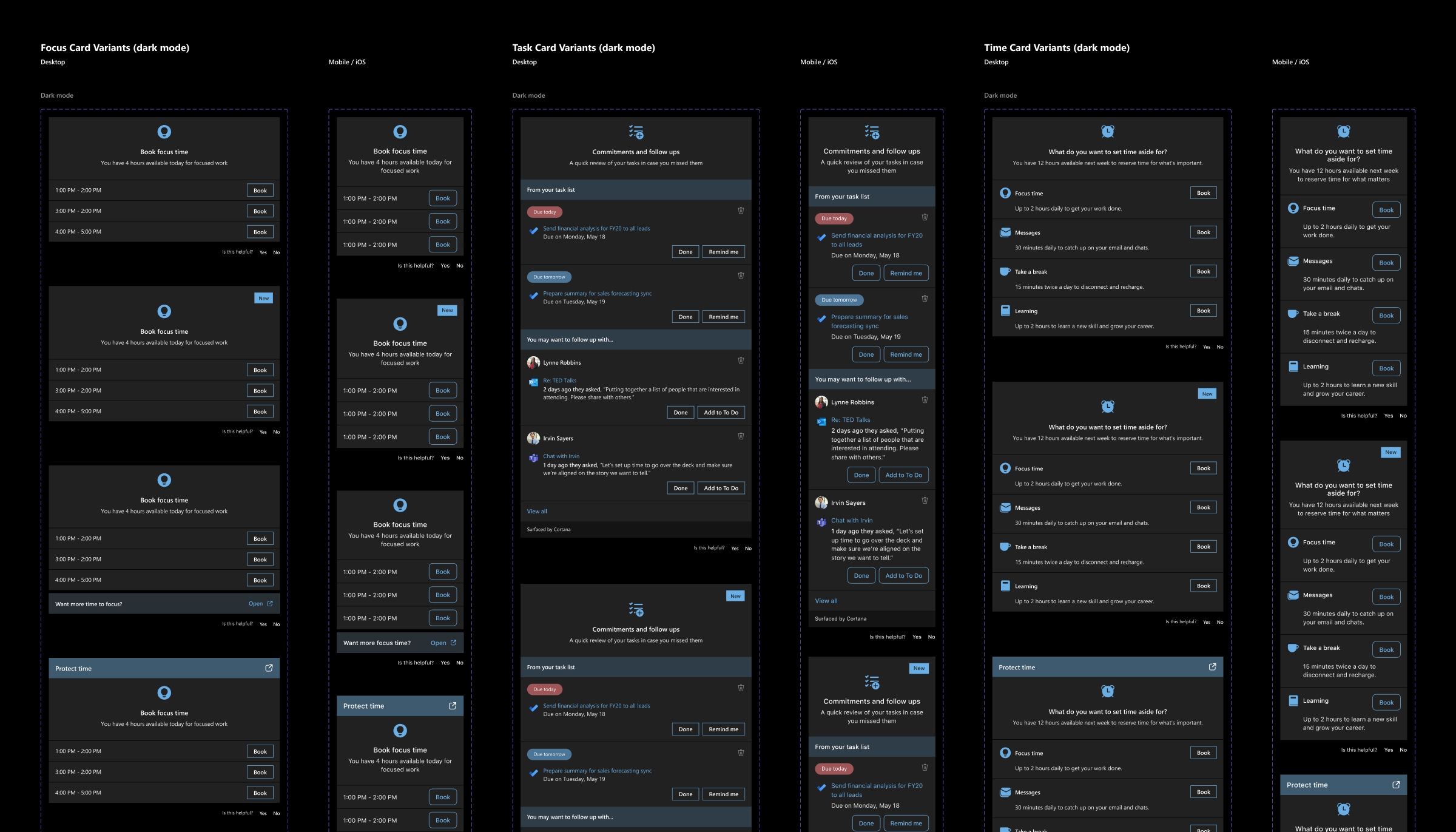 User empathy
How can we help employees reduce stress and prioritize their wellbeing?
Adaptive email for Microsoft Viva was designed to promote awareness and discovery of employee wellbeing features in Viva Insights.
Adaptive email lets users take actions directly in the email itself, like booking focus time in their calendar for that day, scheduling time for learning or meditation, or triaging tasks from Microsoft Teams.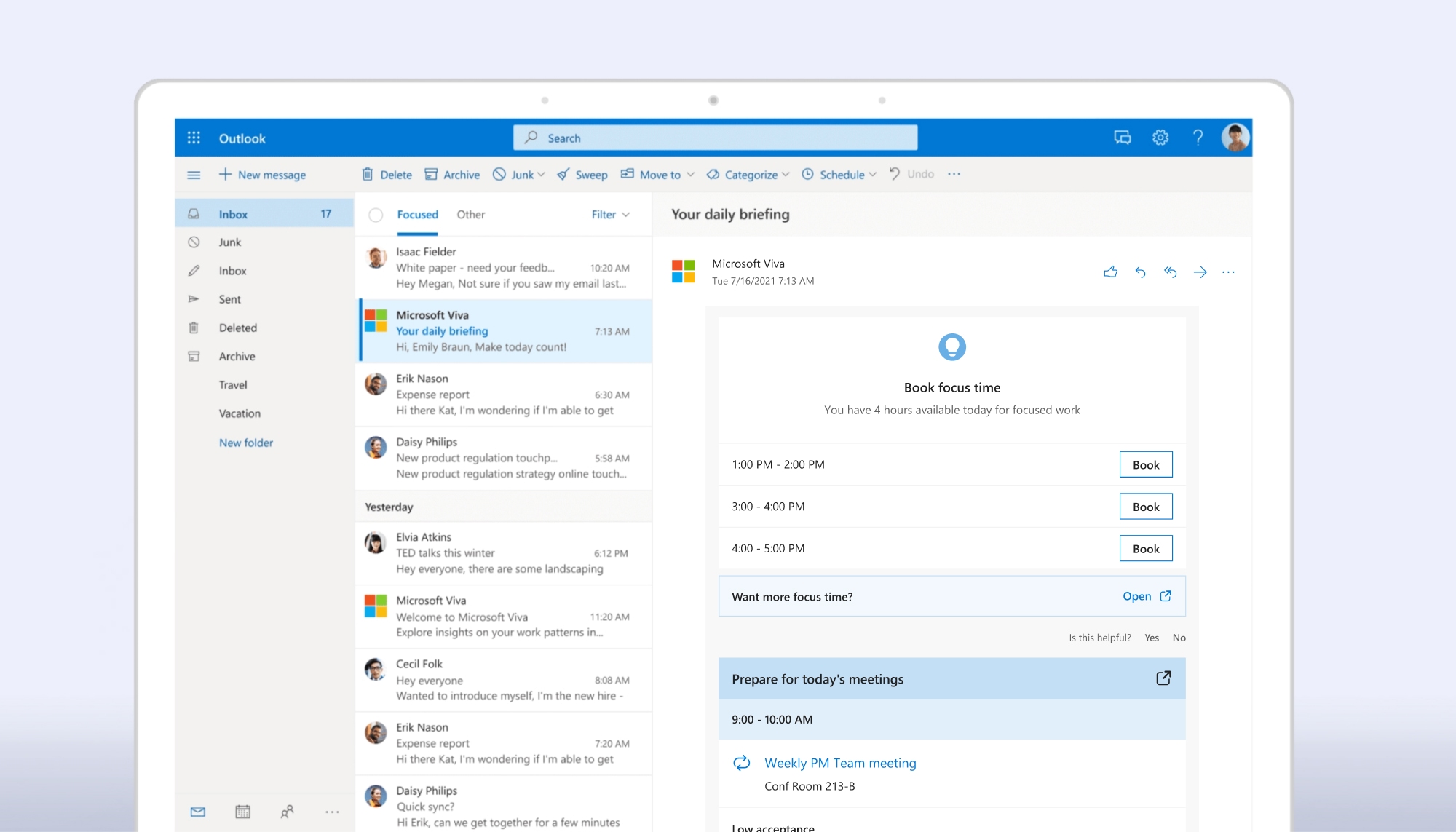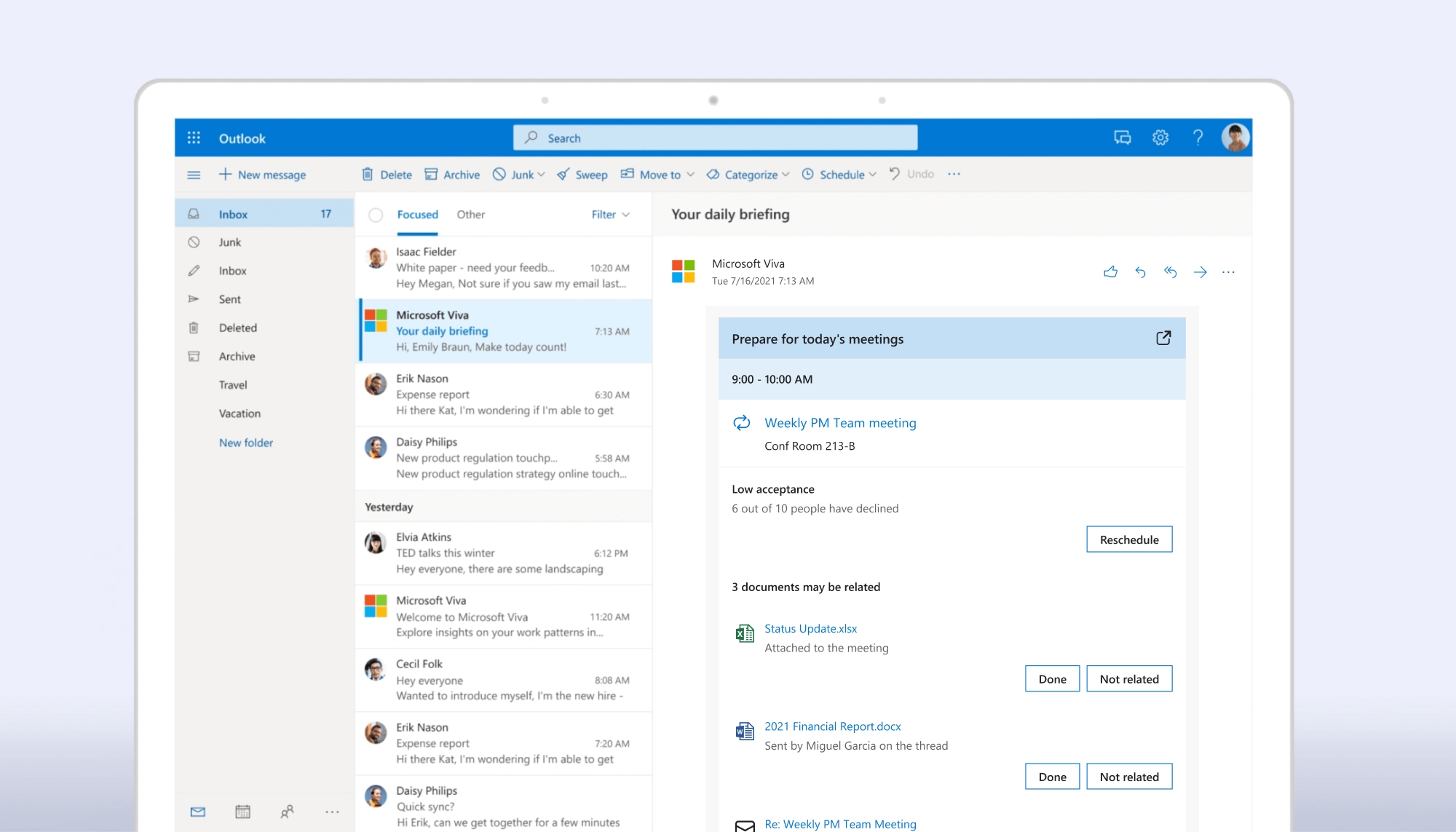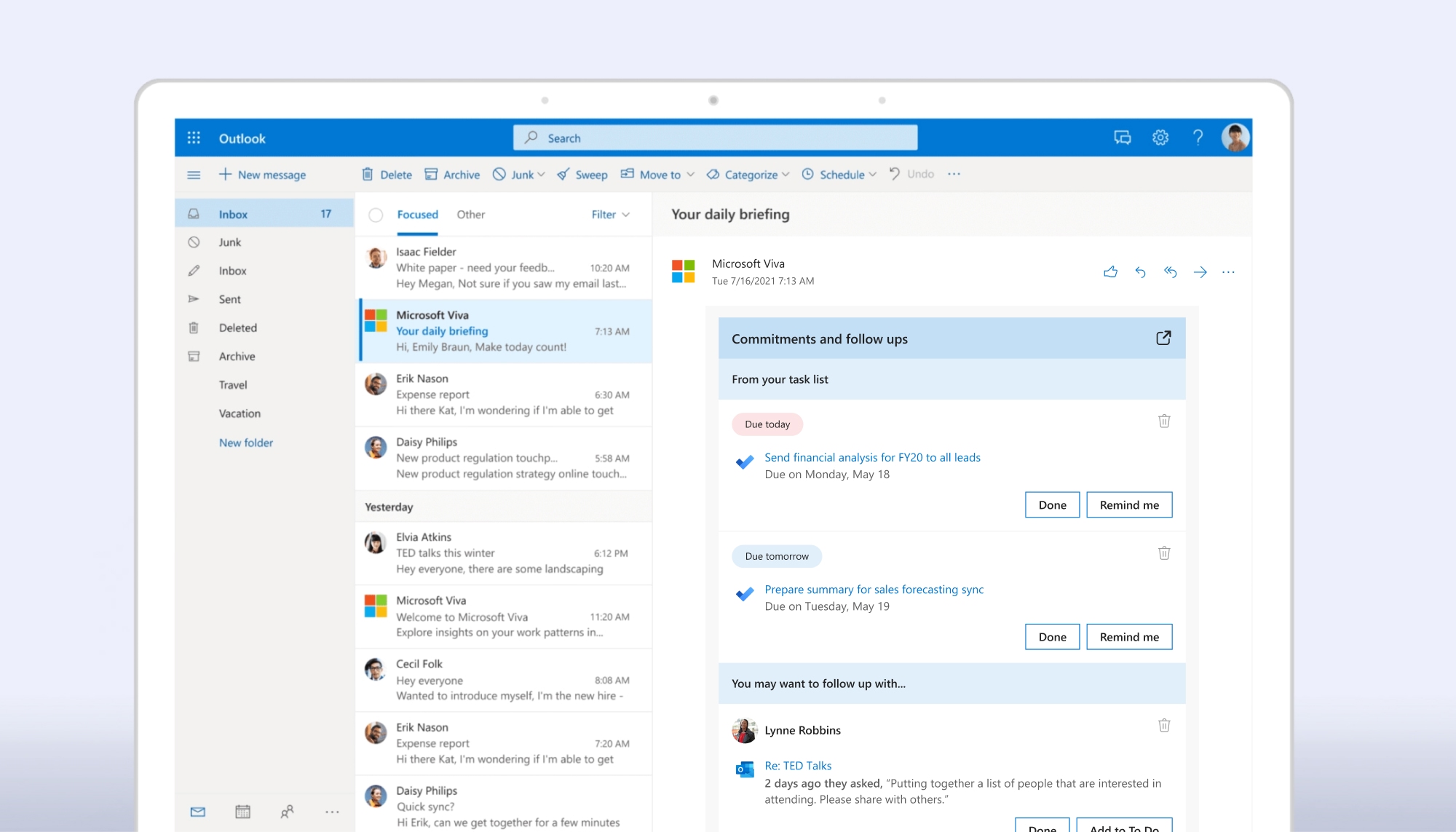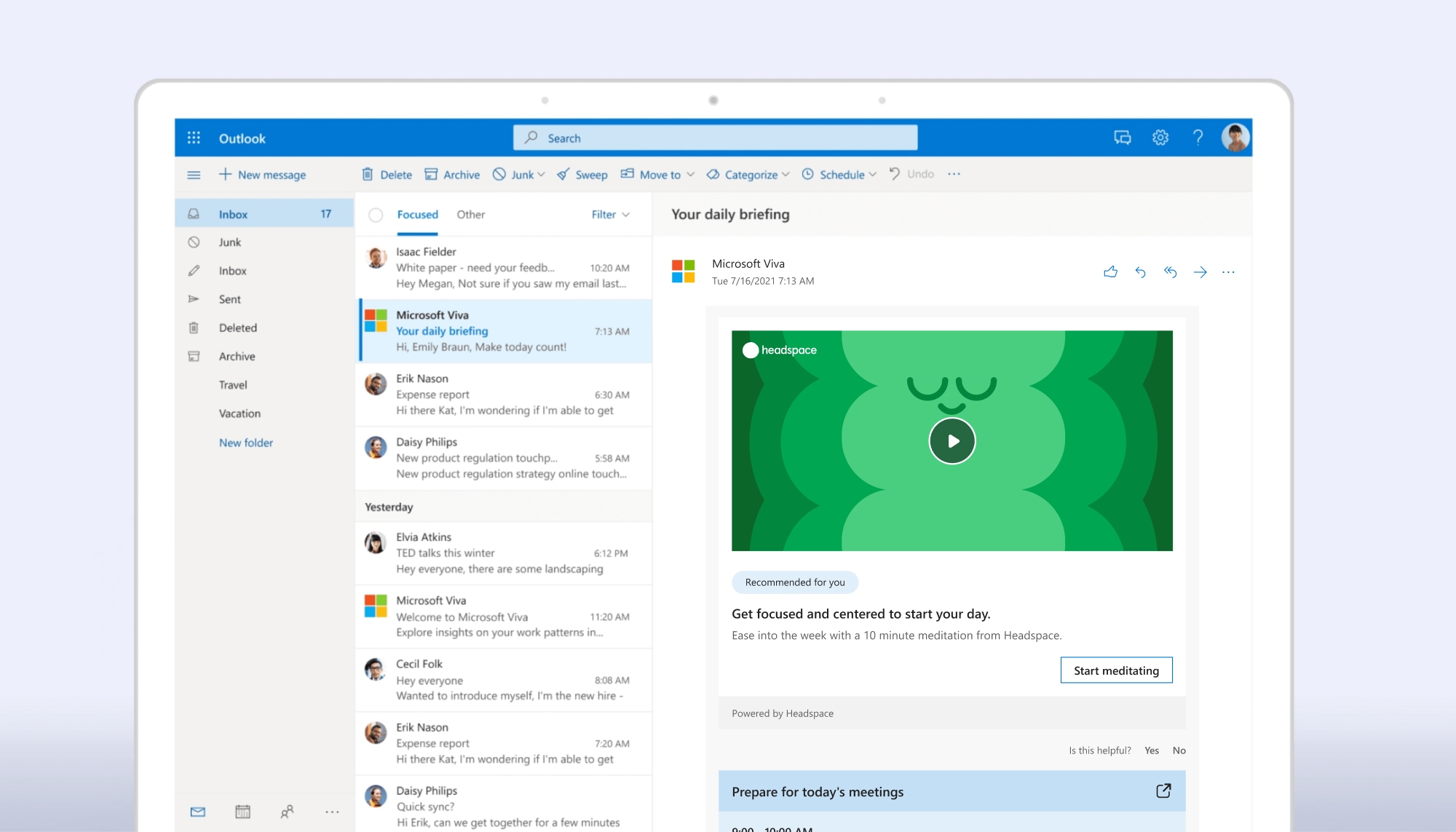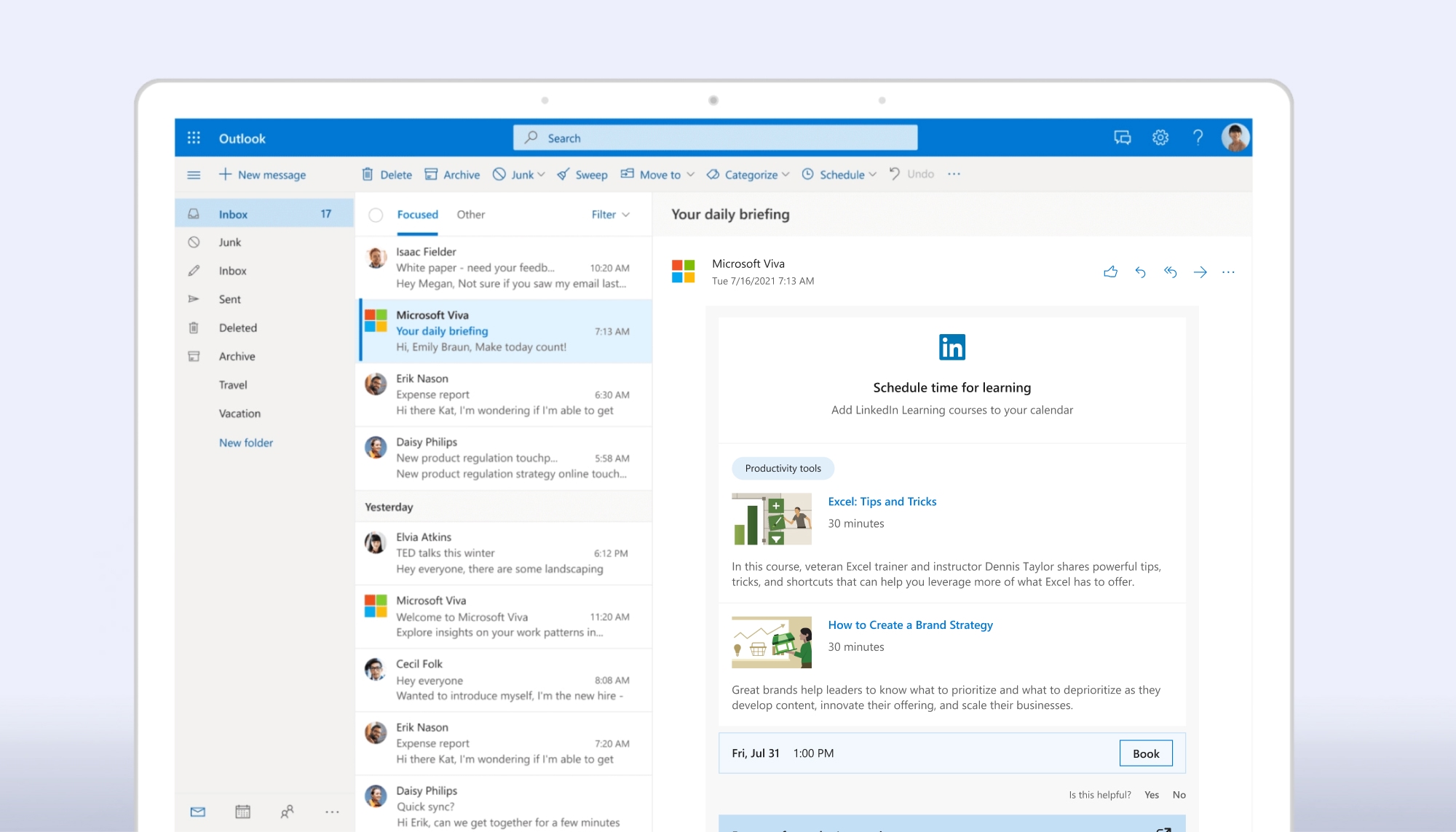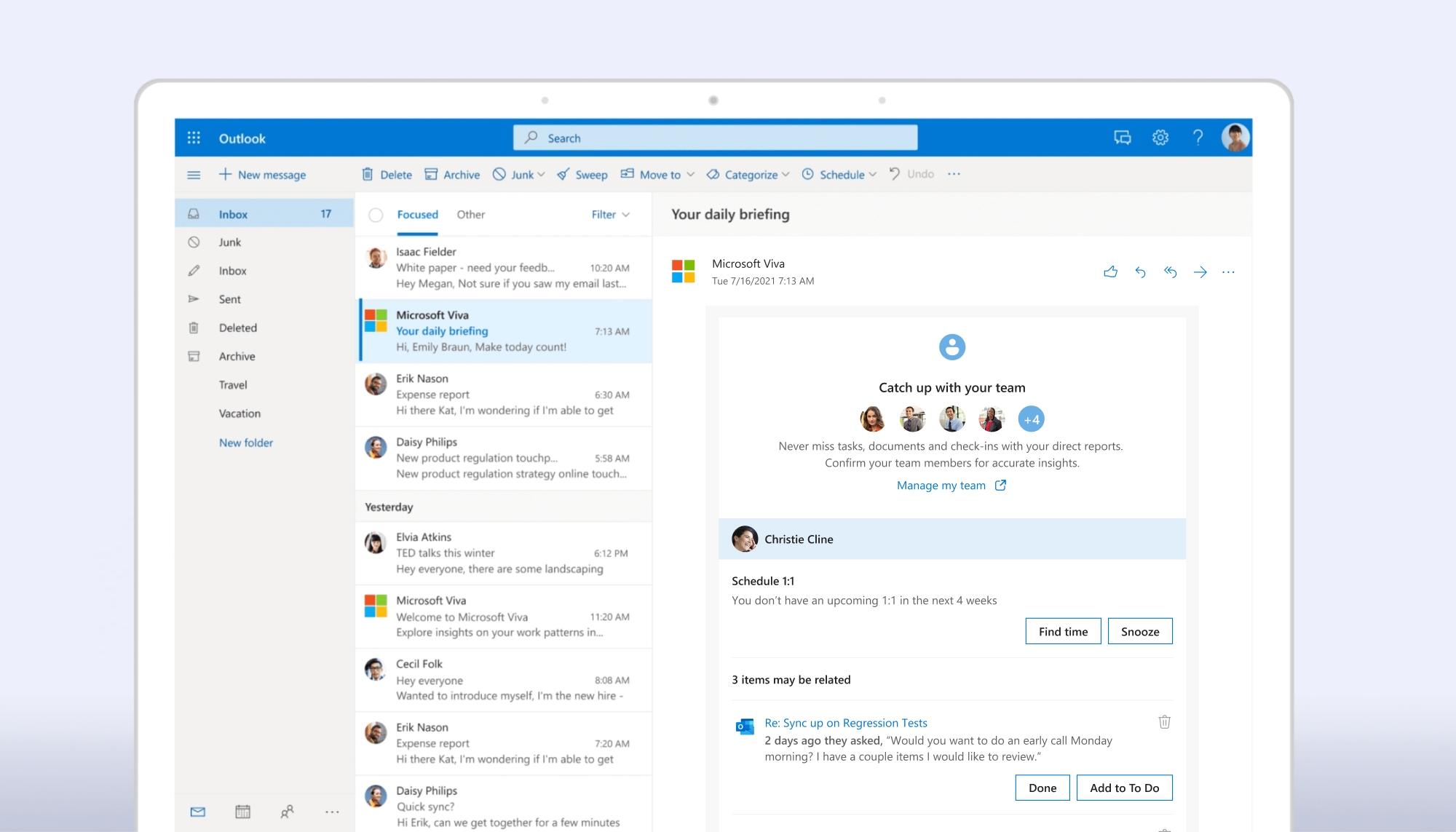 Dark mode
How can we design and implement dark mode for adaptive email?
Designing for email can be notoriously tricky. Each email client parses styles differently, and many styles which have been supported on the web for years remain unsupported in email clients.
To add complexity, most software is now available in dark mode — but the email body in many clients is ignored when dark mode is initiated, often resulting in a broken experience.
We got around this problem by implementing custom inline dark mode themes separate from the ones initiated by the email client and the operating system.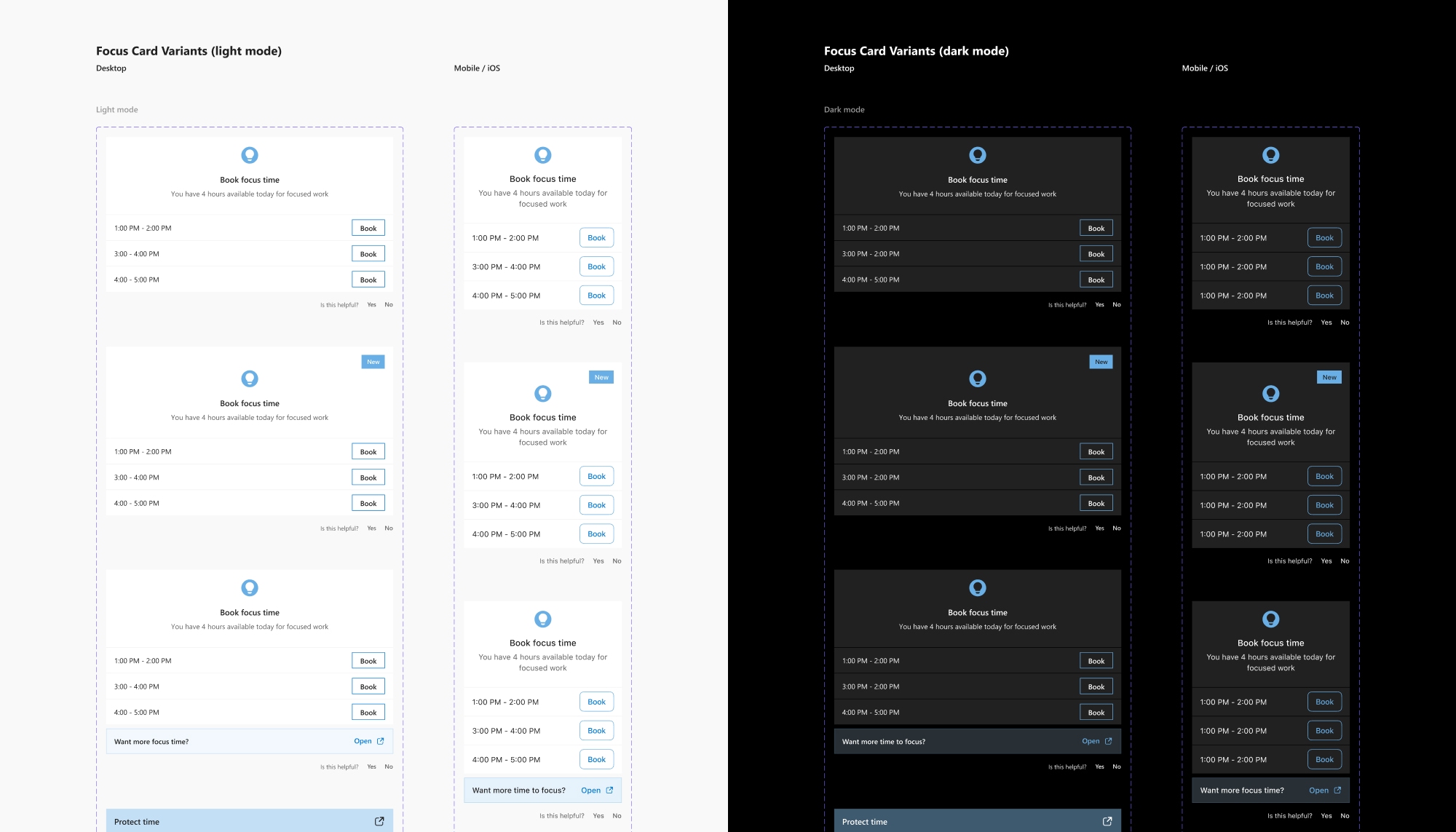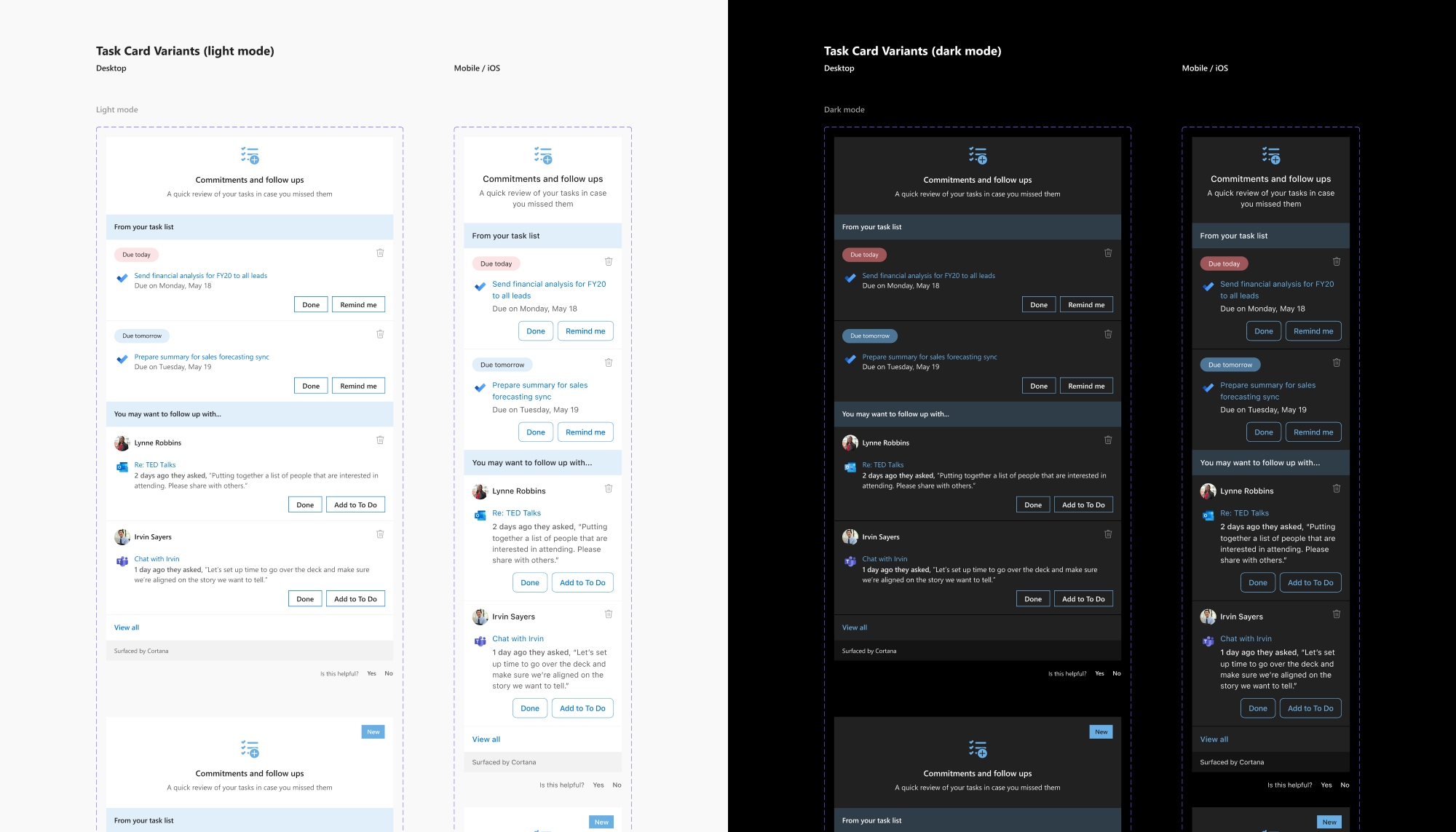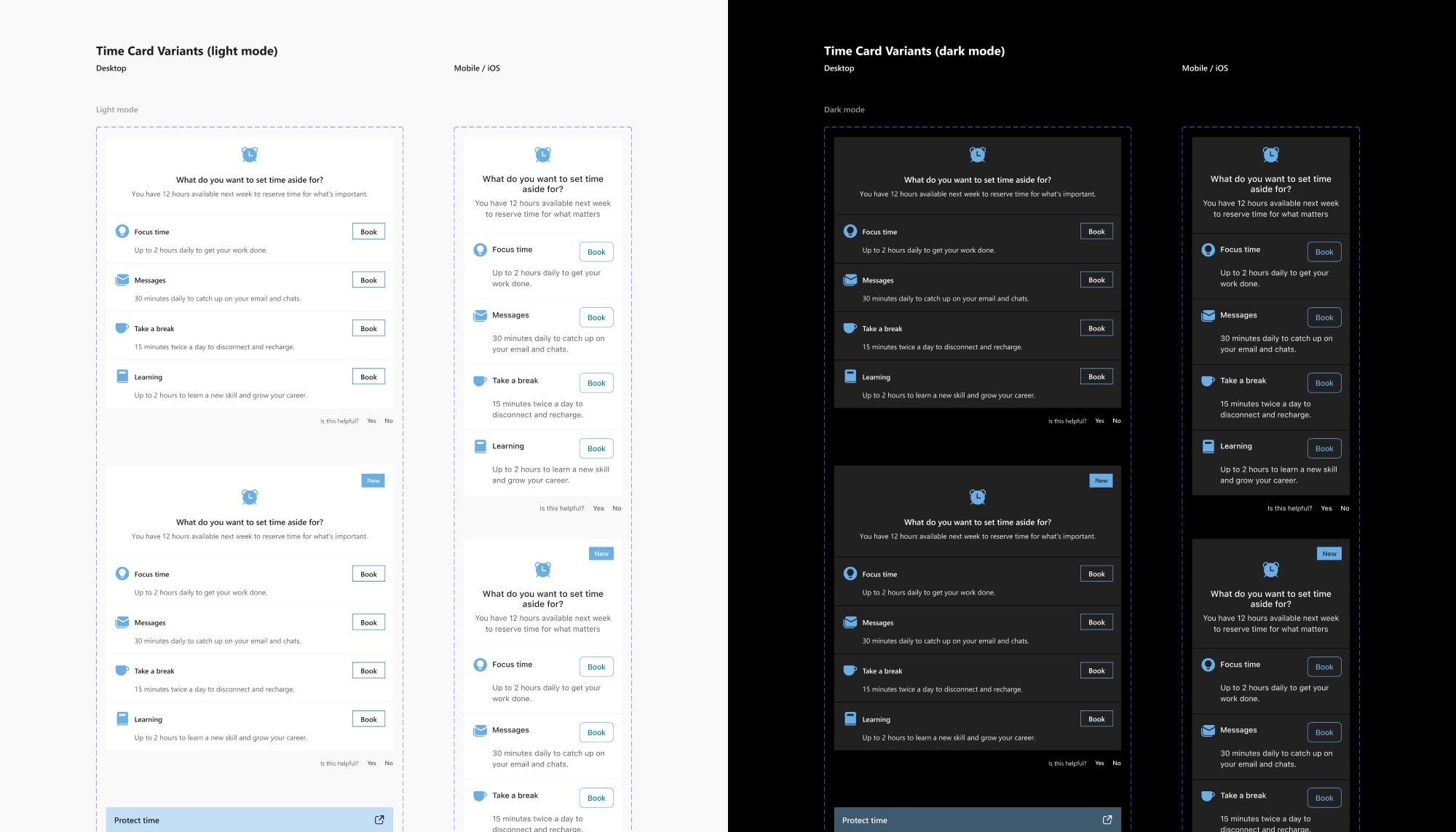 Built for mobile
An adaptive experience
on any device.
We want to be there when employees are drinking their morning coffee and planning their day, providing a rich experience with adaptive email as an assistive companion to their productivity and wellbeing.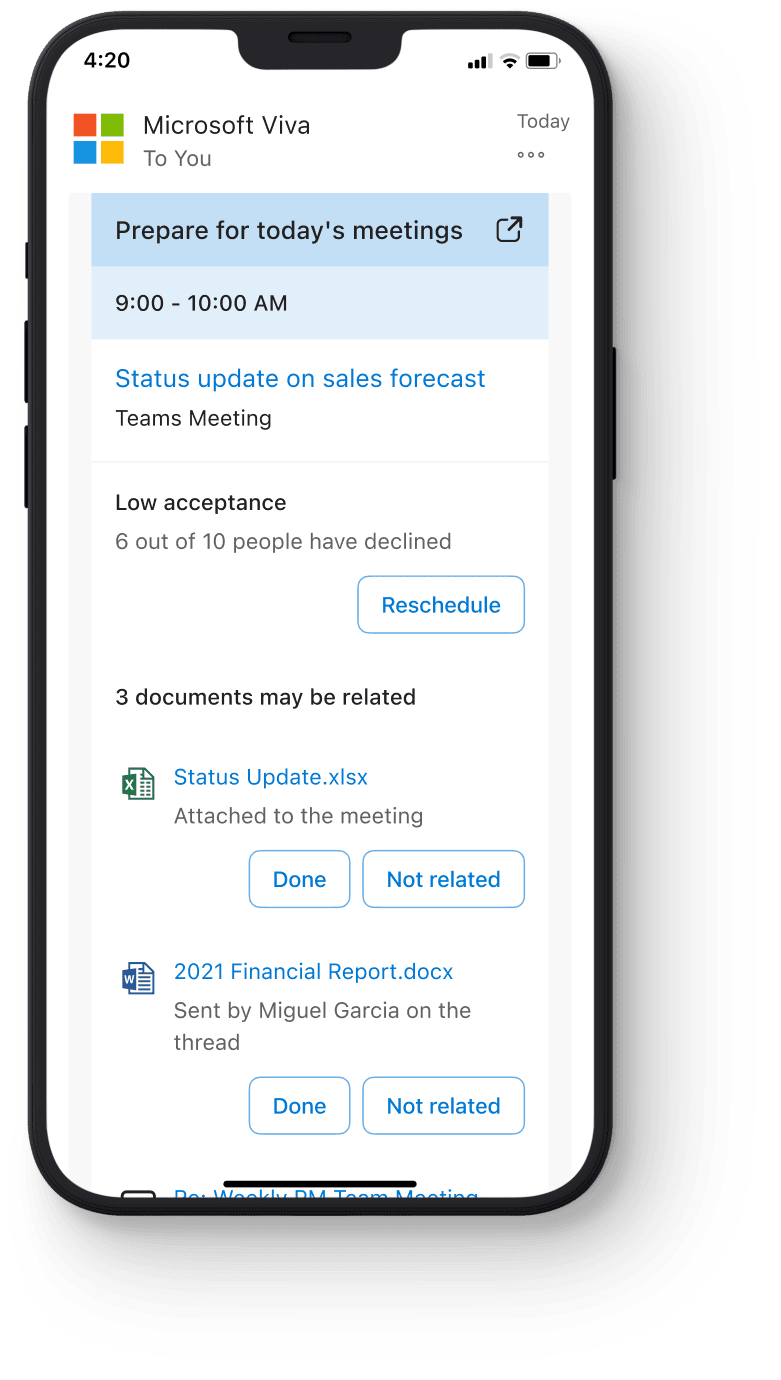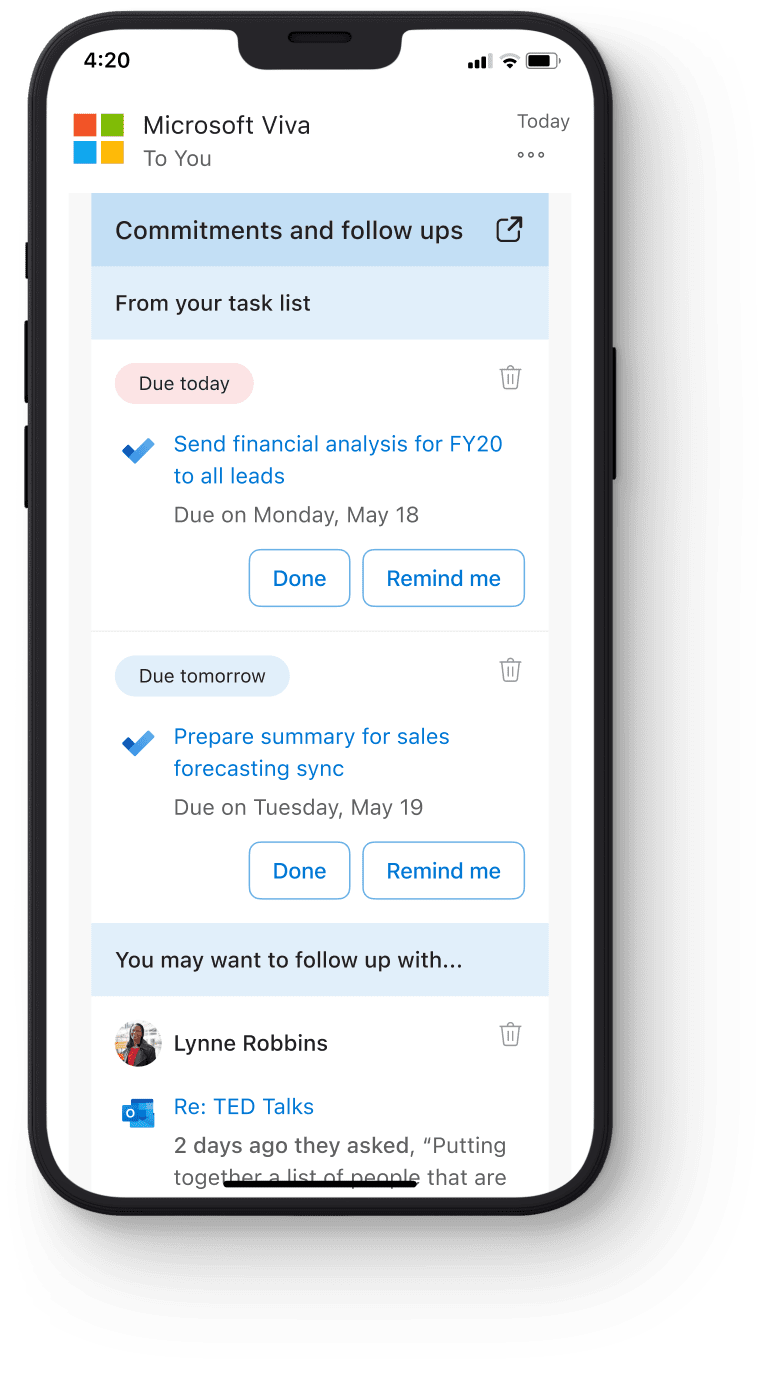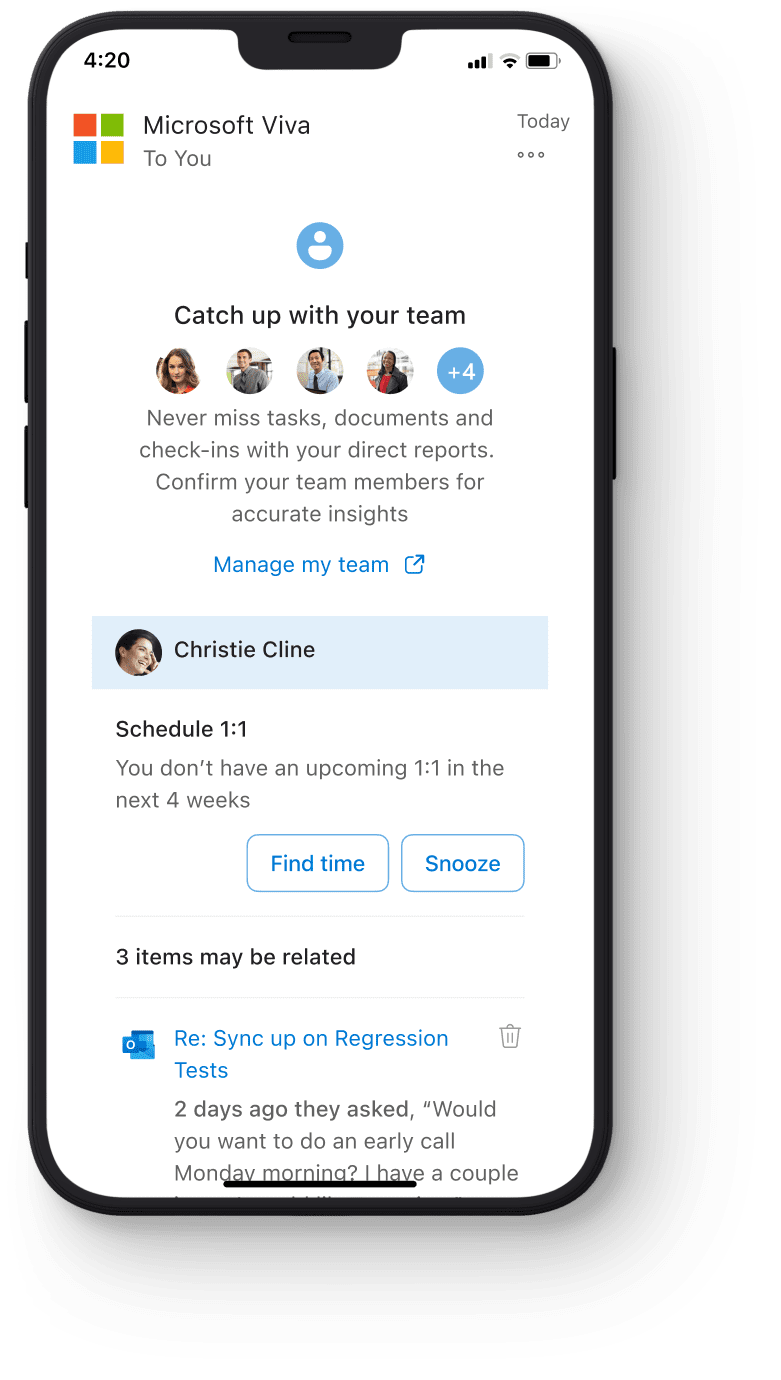 The breadth of scenarios and teams that would be utilizing these emails quickly brought to light the need for a unified design system.
An adaptive complaint component library helped engineering teams successfully implement our scenarios across all supported email clients and devices.
Feature parity across email clients
Ready for lift off?
Send us an email,
now accepting RFPs for FY23/24.
Our customer success team is standing by to put together the right team for your digital advertising and product design needs.