Gamifying remote work with SpurGo Citrix & Formula 1
Strategy

Digital Strategy, Architecture

Design

UI/UX, Art Direction

Client

Citrix / SpurGo
CHALLENGE
Giving remote teams at Citrix a fun way to connect and compete.
Improve employee connection, satisfaction and recognition by gamifying peer-based engagement through the Citrix F1 Redbull Sponsorship.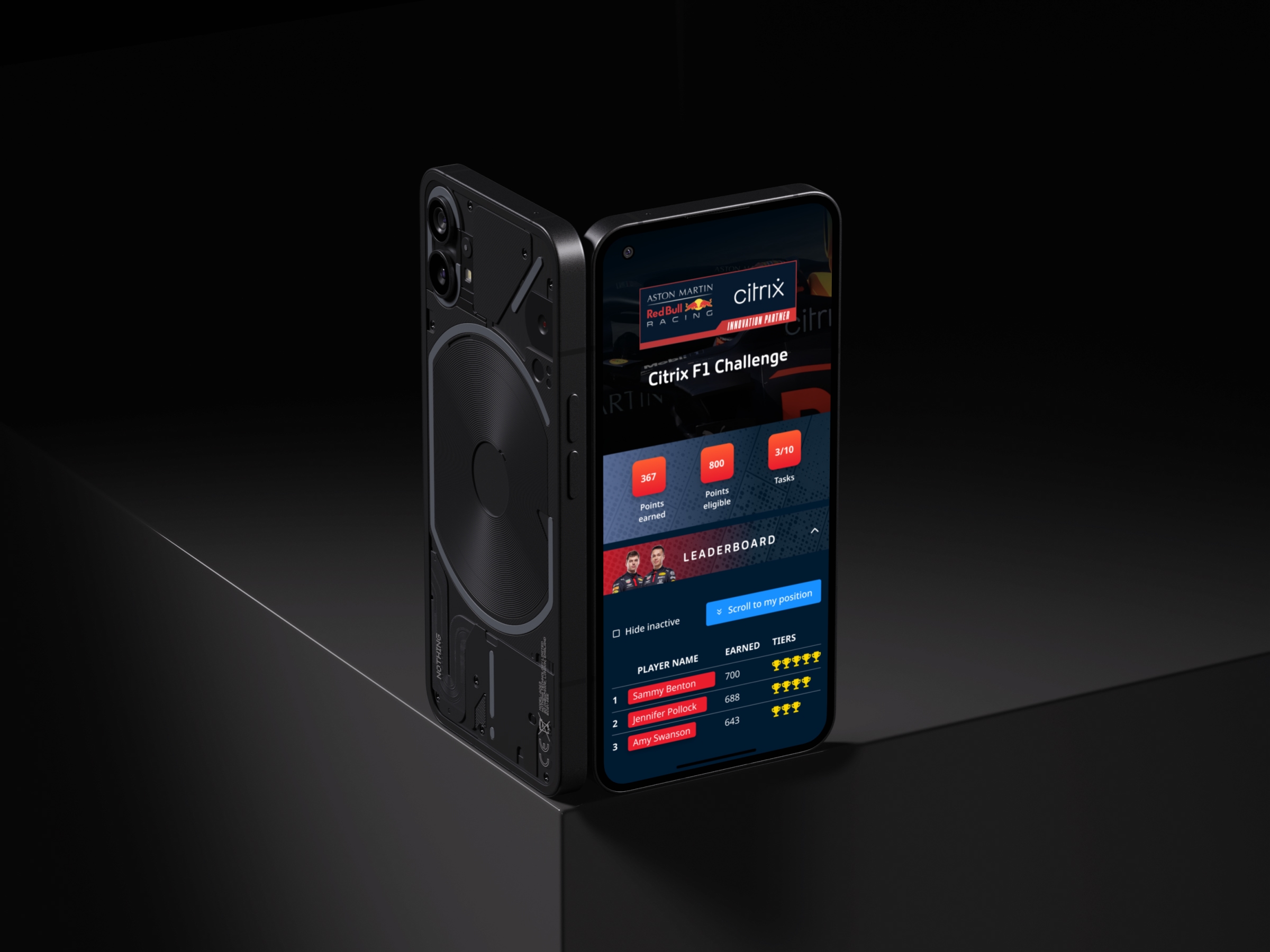 CITRIX F1 CHALLENGE
Make achieving company goals rewarding and fun.
Remote teams can add OKRs and quarterly goals into the game for some friendly competition and the chance to win prizes made possible by the Citrix Formula 1 Red Bull Partnership.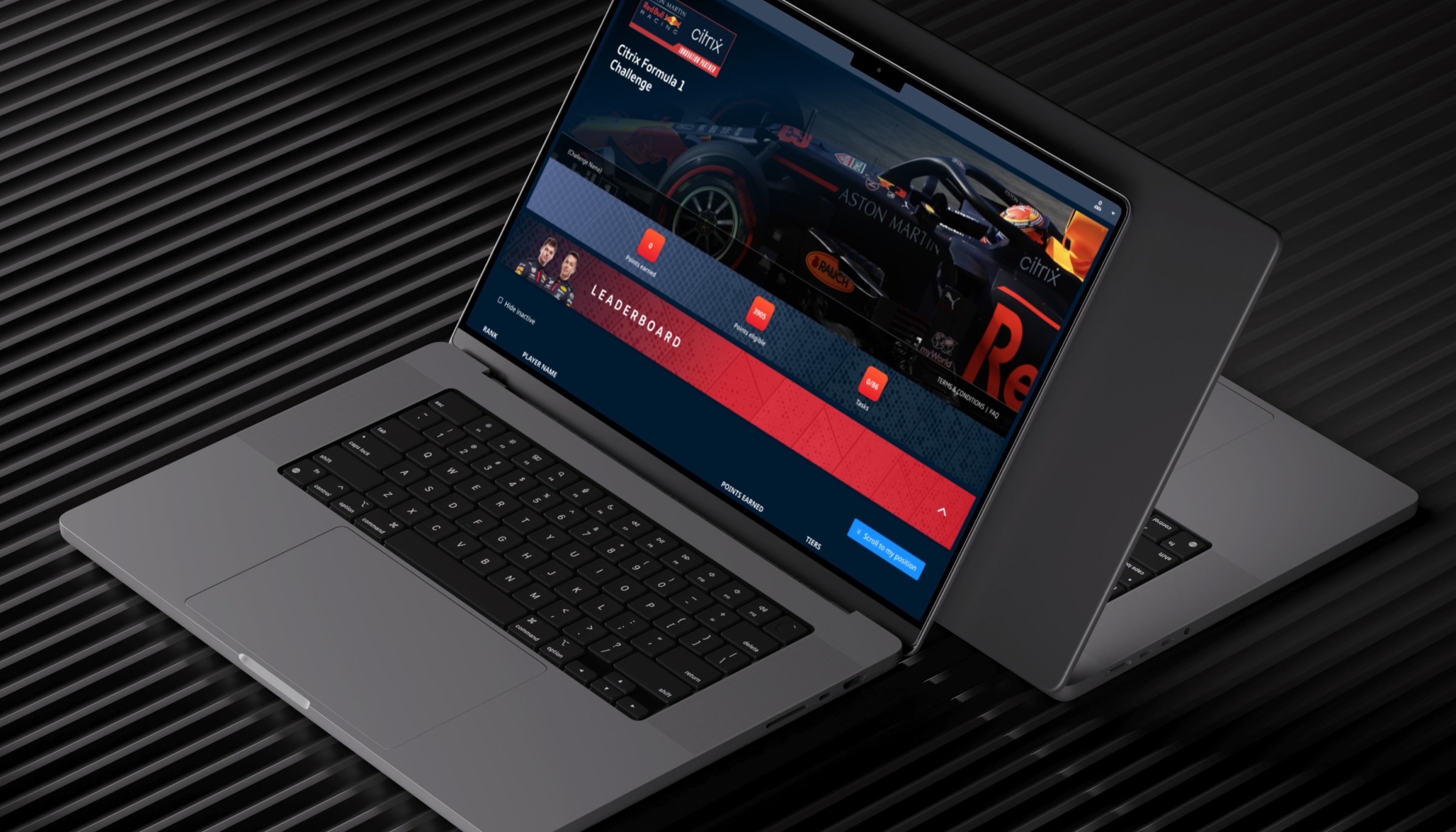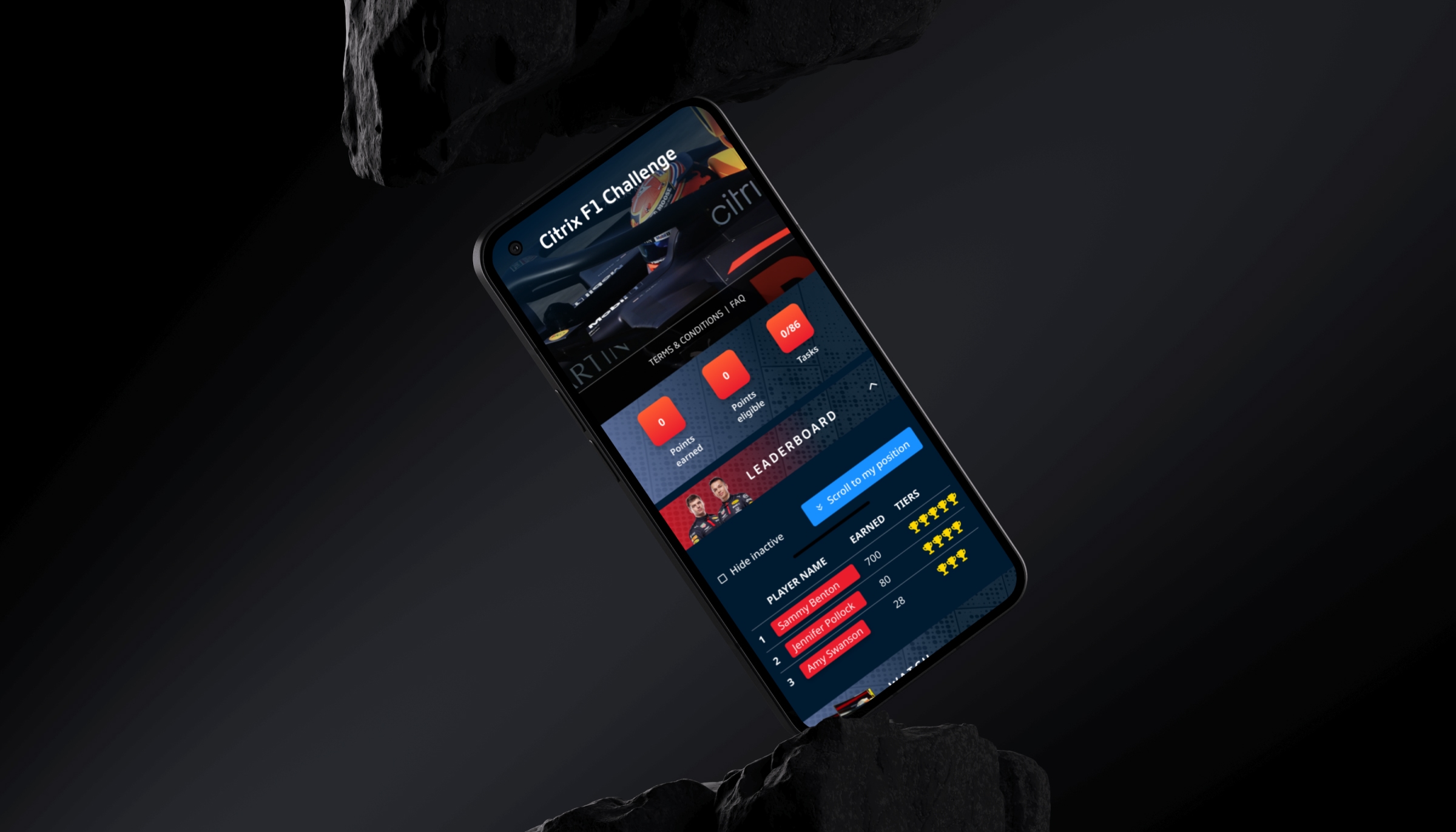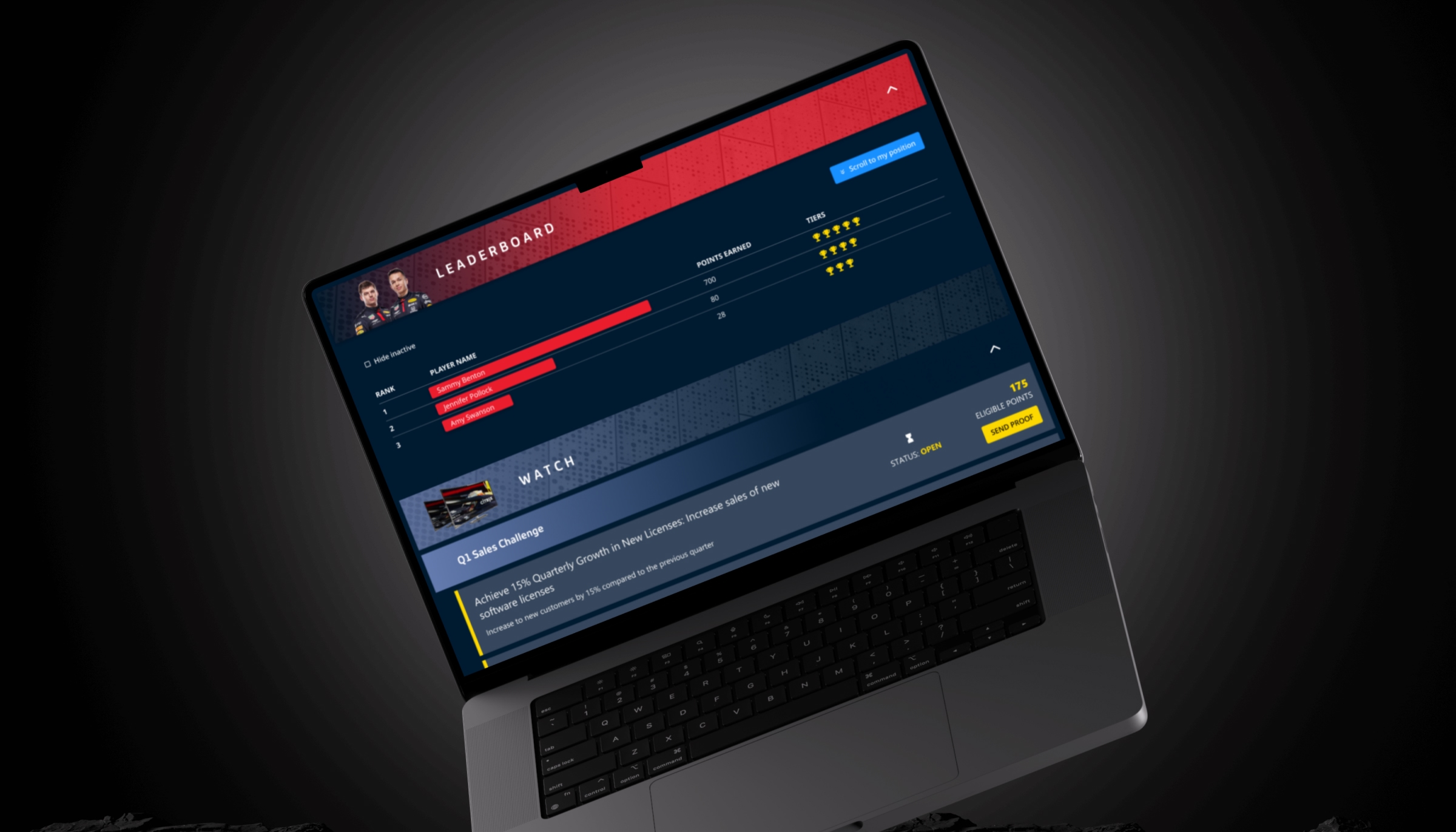 STAY MOTIVATED
Get inspirational messages from the Red Bull racing team.
Follow the F1 Race calendar, see If you can beat Max Verstappen's Citrix Virtual Laps and compete with your teammates in the Challenge Leaderboard with prizes like F1 swag and tickets up for grabs.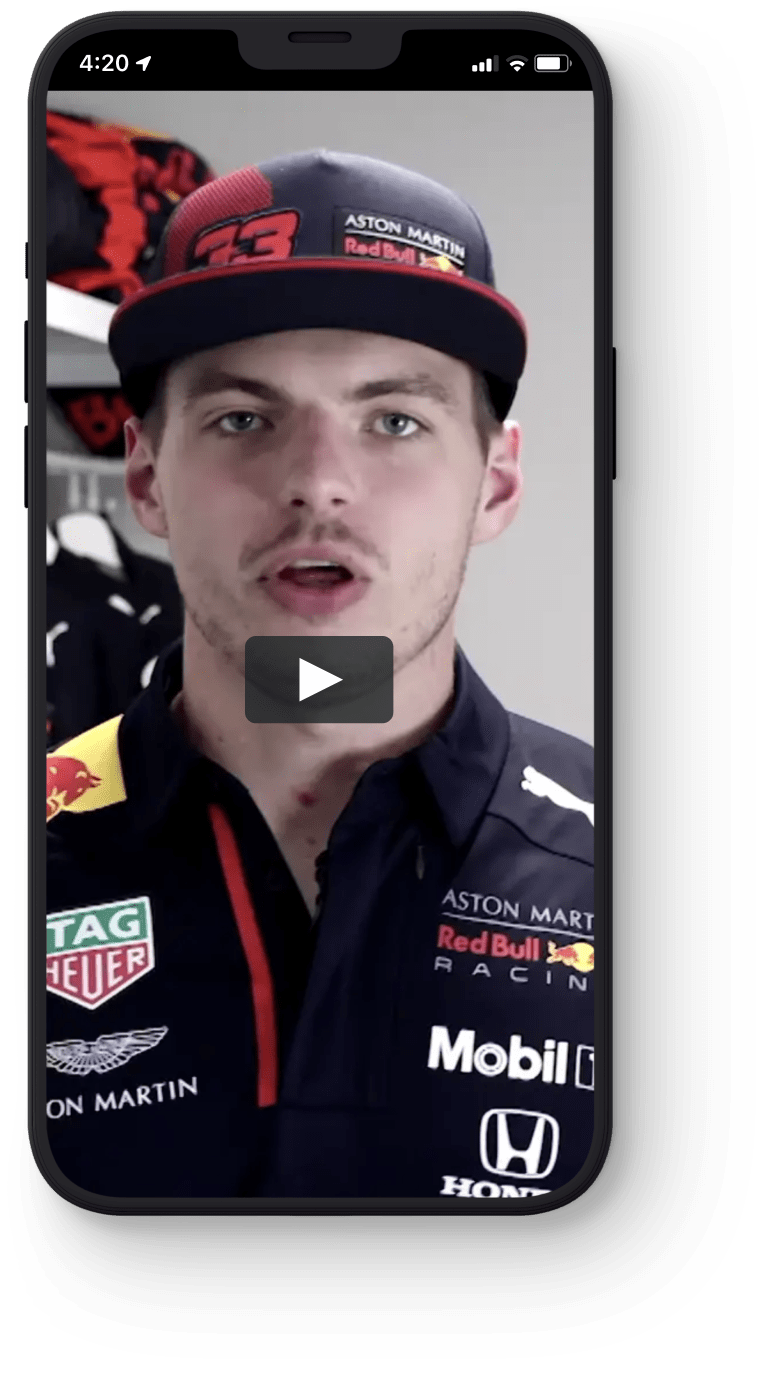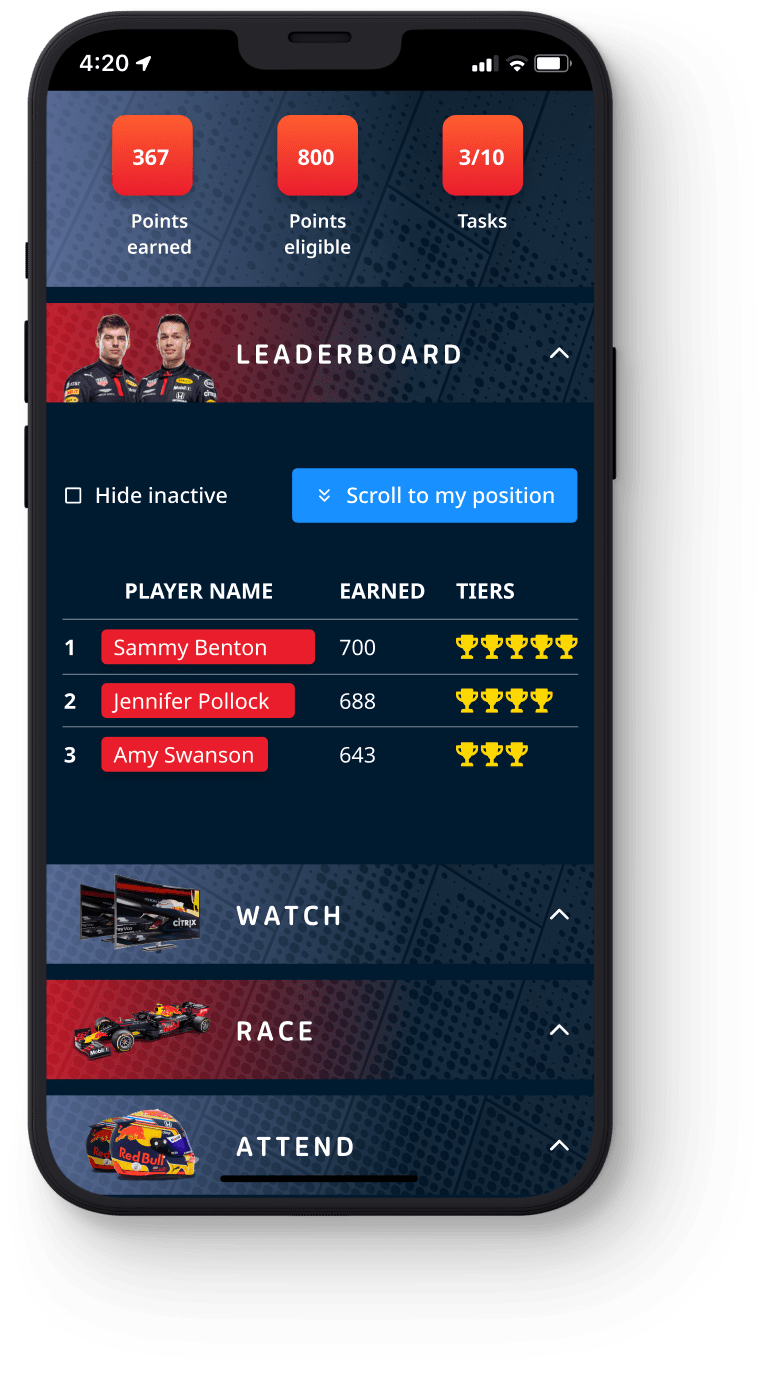 Live the Citrix Formula 1 Red Bull Brand with activation initiatives that bring people and teams together.
SpurGo Games can be built for any brand and any sponsorship.
Website & Mobile App Design
Ready for lift off?
Send us an email,
now accepting RFPs for FY23/24.
Our customer success team is standing by to put together the right team for your digital advertising and product design needs.